Mombasa Woman Representative Asha Hussein has asked President Uhuru Kenyatta to marry a second wife to set an example to Kenyan men on polygamy. Speaking on Monday during a civic education forum in Mvita, Ms Hussein said polygamy is the best type of marriage.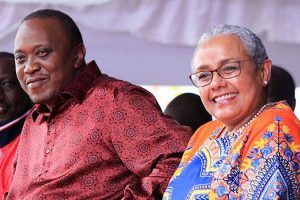 "Muslims are allowed to marry four wives, we want Christians to marry nine wives like Akuku Danger. There is too much promiscuity in Kenya and the dangers include sexual transmitted diseases," she said.
She added: "I urge President Kenyatta to lead by example and marry another woman to live in State House. The woman should be introduced to Kenyans in the glare of cameras. Tell us that you support polygamy.
Ms Hussein urged Kenyan women to allow their husbands marry more wives.
"Mr Kenyatta said Christians are also allowed to marry more than one wife but are you ready? Women are you ready to allow polygamy?" she posed.
Ms Hussein becomes the Member of Parliament to root for polygamy.
Kiambu Woman Rep Gathoni Wamuchomba sparked the debate after asking rich Kikuyu men to consider marrying several wives.
Comments
comments