In 2016, Ethics and Integrity minister Fr. Simon Lokodo, stated that the Pornography Control Committee would ship in a Shs2b machine to detect pornography. However, during a press briefing yesterday, committee chairperson Dr. Annette Kezaabu Kasimbazi revealed that they have not purchased the machine and they don't intend to.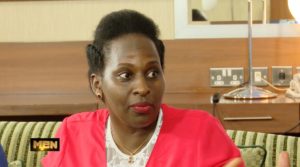 According to Dr Kezaabu, the committee only intends to purchase software that will be used to monitor and detect the kind of content shared on various platforms.
In efforts to block pornographic content in the country, the chairperson disclosed that they will be working with the Uganda Communications Commission and National Information Technology Authority Uganda (NITA) to block pornographic content.
Comments
comments