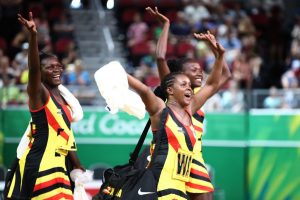 She Cranes have all the reasons to start dreaming after securing their second victory in Pool B at the Gold Coast Convention and Exhibition Centre. They cruised past Wales with a commanding 76- 40 scoreline that sealed off the tie.
Team captain Peace Proscovia produced a dominant displaying has She Cranes enjoyed a comfortable lead in all the four quarters. In the first quarter She Cranes registered 19- 8 lead, followed by 20 -12, 19 -10, and finally 18 -10 to score 76 -40!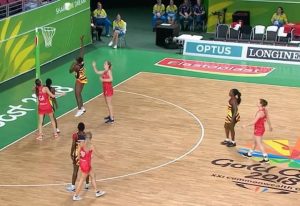 Ruth Meme, Racheal Nanyonga and Halima Nakachwa reinforced steel to the determined side.
This adds more belief after the hard fought 54-52  victory against Malawi on Saturday morning.
Comments
comments