Socialite Bryan White has refuted allegations that he is being funded by elements in the government. During a press briefing, the self styled moneybag stated that he has been frequent subject of several allegations including claims that he is the clone of the late Ivan Ssemwanga after a plastic surgery.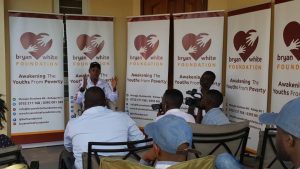 He explained that his motive is to uplift the common man.
"Those who say I get money from State House, it's well and good because it's money well spent. This is money reaching the common man. The money is helping expectant mothers in maternity wards, the unemployed, orphanages. These are the things the country needs," he said.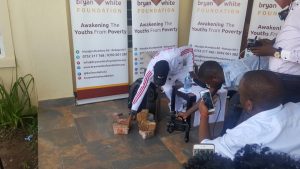 "You can't force anyone to love you. I'm not in competition with anyone. I just want to be better than how I was. I'm doing my own thing".
He advised people to seek help but utilise the money to uplift their standard of living rather than spreading allegations.
Bryan White arrived on the social scene last October and his claim to fame has been splashing money under his Bryan White Foundation. The source of his income remains a mystery but he claims he inherited his wealth from a white man who was married to his late mother in Italy.
Comments
comments