They say never judge a book by its cover! Yes, there are many people out there with deceptive looks that can't really tell their real age. For those looking for anti-aging secrets, kindly contact these adults blessed with youthful looks. Here are some of the top 'young' men and women.
 Ruth Kalibala
For starters, Ruth Kalibbala is that light skinned chic on the Lifeguard Condom pack.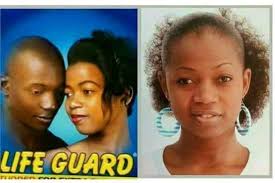 Lifeguard has spent around 20 years on the market, which means that to be associated with their product, Kalibbala was of legal age of consent then. Recently news surfaced that she wanted to sue the company because she signed the contract when she was young and she is no longer receiving a cent from them.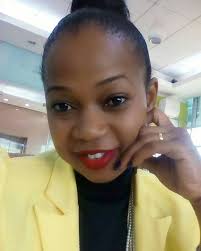 Kalibbala started out her acting career in 1994 – 24 years ago with Afri Talent. She was still in secondary school then.
Kalibbala has maintained her young looks just like Lifeguard has maintained her photo on their condoms two decades later. She still has that face that gets our hormones in a rush. Women rarely reveal their true age so we can only estimate that she is about 40. Perhaps, she should share the anti-aging secret.
Mr Mosh
Forget about his teen looks, T-shirts, jeans, sneakers and cap. Mr. Mosh is not a teenager or a recent campus graduate! In the early 2000s, Mr. Mosh was the MC at the now defunct DV8 on Wilson Road.
He later started singing and formed the Jungle Beat Crew which had artistes like Rocky Giant, Sweet Kid and Dorothy Bukiirwa. He featured on songs like 'Digi' ft Ngoni, Nod' ya Head with Obsessions and Nubian Queen with Dorothy. As a lover of reggae, it can be assumed that a vegetarian Rastafarian lifestyle could be the secret of his young looks. When you watch him present on Spark TV's Cheza.com or listen to him on radio, Mosh still sounds as young as 25 year-old. However, he is 38 years old.
Micheal Ross
Michael Ross  released his first single "Senorita" in 2002, bringing a fresh urban sound to the airwaves. He was compared to the great RnB stars of the time; Usher Raymond and R. Kelly. His dance moves earned him more flattering comparison.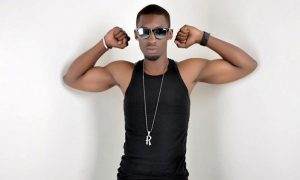 His six-packs got the girls crazy. To date, Micheal Ross still has the good looks that would place him in the late 20s. However, he is reportedly 36 years old.
Mc Kats
MC Kats aka Edwin Katamba has maintained the looks of an O-Level teenager but he is old enough to father an O-Level child as his daughter goes to Nabisunsa Girls' School.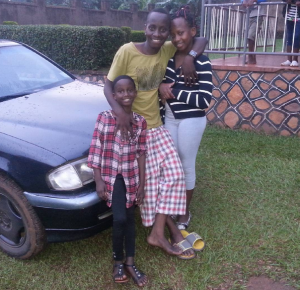 It is rumoured that his brood has close to 10 children, not adopted but biological! MC Kats started out as a teenager on WBS Teens show which earned him fame and a following. He is now 32 years old but looks half that age.
Roger Mugisha
The legend of Roger Mugisha dates back to the early 1990s. He is one of the pioneer radio presenters and was a celebrity 20 years ago.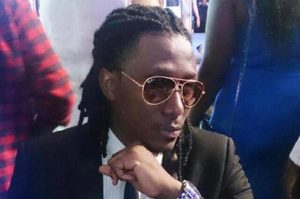 At the dawn of the new millennium, Roger Mugisha founded the famous 'Shadow Angels', a girl's group that brought erotic dances to Kampala nightlife. The controversy that shrouded the group and later its disbandment after he became again with claims that he had been a devil worshipper only made Roger Mugisha's legend bigger. While the 'Shadow Angels' appealed to the interests of men, Roger's looks struck a chord with the women and he has maintained the same ever since. He is currently the lead character in NTV's Second Chance drama. Roger is in his early 40s.
Bettina Praising
Bettina Tumuhaise is a former music scheduler at KFM. She quit her office job, replacing her high heels with gumboots to become a farmer and she is one of the most famous farmers on social media as most of her posts revolve around farming. She could easily pass for a girl in her late 20s but she is 42. While many could be wondering what her secret to youthfulness is, Bettina revealed in a recent interview that she maintains a healthy lifestyle and watches over what she eats.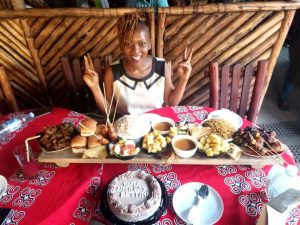 "I stick to small portions because I live by the saying we eat to live not live to eat. Most of my food composes vegetables such as cabbage, nakati but mainly I prefer lettuce. I cook my vegetables for just five minutes so that they retain their nutrients. Sometimes, when I am not so hungry, I eat vegetables only since they help to speed up the digestion of other foods. To keep my weight in check, I eat boiled foods three times a week. I eat meat once a week and choose to do way with milk and opt for spiced black tea instead. If I get a craving for junk foods, I will treat myself once a month," she revealed.
"I ensure that I drink the required eight glasses of water per day. I carry my water bottle everywhere I go. I do not drink soda and in case I do not take water, then I drink juice without sugar. To keep fit I swim once a week and jog every evening for about four kilometres. After a long tiring day, I make sure I get at least six hour of sleep," she revealed. The results are clear for all to see.
Natasha Sinayobye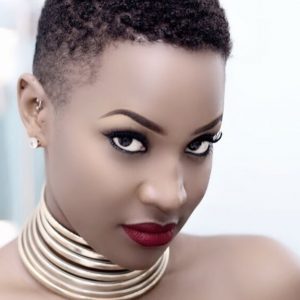 Dancer, actress, and model Natasha rose to fame in 2001 when she emerged second runner up at the Miss Uganda pageant and was crowned Miss MTN Uganda. She has maintained her looks ever since the pageant and we are not sure how the genes have 'worked in her favour' all this time! Perhaps it was the years as a dancer with Obsessions and later Kombat which she formed 12 years ago with her baby-daddy Michael Kasaija.  Natasha is on the other side of her mid thirties.
Douglas Lwanga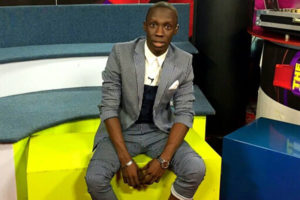 Just like his co-presenter MC Kats, Douglas Lwanga has the looks of a teenager. However, don't be fooled! He got married eight years ago, though that relationship has since hit the rocks and he is now with club marketer Lindah Lisah Mukasa. Douglas is 32-years old. Thanks to his sense of fashion, he can easily blend with and engage a much younger audience. He wouldn't be out of place at the Buzz Teeniez Awards.
Calvin the entertainer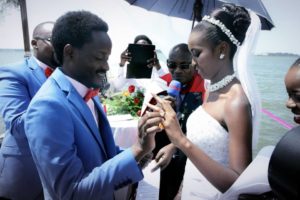 Being skinny has kept many TV stars young. UBC TV's Calvin Da Entertainer has been at UBC for close to a dozen years now but he looks like the first time we saw him on TV. A few things have changed in his life including getting married and becoming a father, but he is still the same skinny lad with a lot of shaggy hair. Calvin is in his early 30s, but looking at him, you could say 30 is the new 20.
Also read: Women side dishes that successfully became wives