Godfrey Ntaro says he lost high paying job in Somalia after The Surgery wrongly diagnosed him as HIV positive.
The Surgery say they carried out three tests and insist he has HIV.
Two other reputable tasting centres, Ebenezer and Joint Clinical Research Centre found him HIV negative.
Godfrey Ntaro, an aggrieved man has run to court seeking compensation of over Shs1 billion as a result of a lost job opportunity, psychological torture plus emotional and physical trauma arising from what he sayswas a false HIV diagnosis. In a suit filed in the high court, a copy of which Matooke Republic has seen, Ntaro says he was shortlisted for a job as a security guard in Somalia and was to earn a monthly salary of $1,200 (about Shs4.3m) for a period of two years. However as a prerequisite, the hiring company required that he undergoes a comprehensive medical check-up with their retained hospital, Naguru-based The Surgery. Ntaro says he went to the hospital on February 2 and underwent several tests including one for HIV as was required by the hiring firm. "The results indicated I was HIV positive and without any counseling, I was given a prescription of Anti Retroviral Drugs (ARVs) to start taking with immediate effect," he says. Through his lawyers M/S Demott Law Advocates & Solicitors, M/S AyenaOdongo Co. Advocates and M/S Falcon Associated Advocates, Ntaro says the HIV results were transmitted to the labour company which found him ineligible for employment in Somalia and as a result, his job offer was cancelled.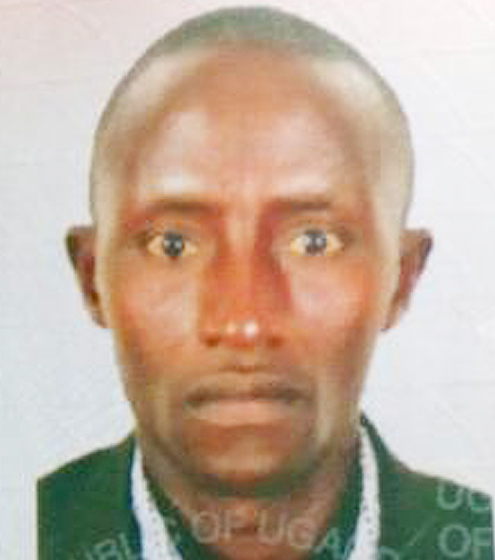 "The plaintiff (Ntaro) was very dazed with the results and the uncertainty of his future coupled with the attendant loss of substantially gainful employment in Somalia. Since he has always been a person of unsullied and virtuous character, he sought a second opinion from other medical laboratories to ascertain his HIV status," his lawyers wrote. Ntaro says he went to Ebenezer Clinical Laboratory on February 14 to seek a second opinion and the test results turned out HIV negative. He took his results to The Surgery and was apparently asked for more money to take another HIV test whose results he says were never shown to him, something Ntaro's lawyers described as a desperate attempt to conceal their (The Surgery's)"gross negligence". "The Surgery instead menacingly hoarded him off their premises and insisted that he should just continue taking ARVs," Ntaro's lawyers say. Ntaro says that on February 20, he decided to carry out another HIV test at the Joint Clinical Research Centre and the results also indicated he was HIV negative. He then went to the hiring firm, but the job opportunity was no longer available. As a result Ntaro wants court to compel The Surgery to pay him Shs500,000 as his medical expenses and $28,800 (about Shs103m) as the salary he would have earned over the two-year period. He is also seeking $300,000 (about Shs1.08 billion) as general damages for gross negligence, psychological torture, emotional and physical trauma, severe pain and suffering.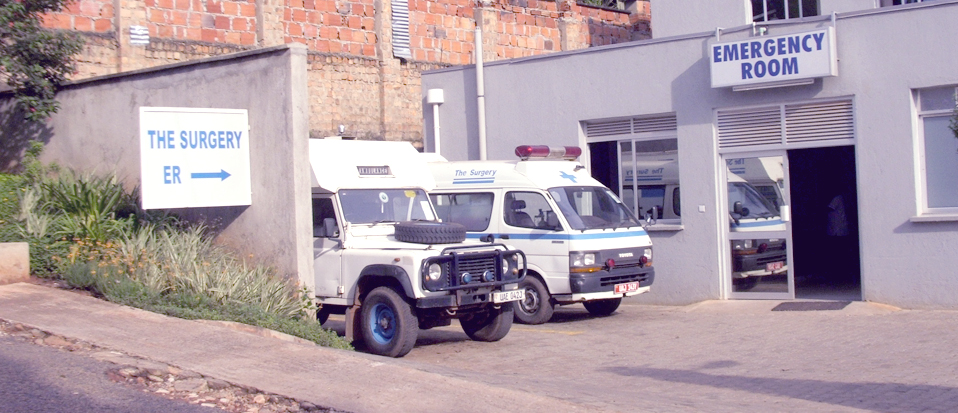 The Surgery defends itself
In their defense filed by BKA Advocates, The Surgery says they carried out three tests including a screening test, a confirmatory test and a "unigold" test which all turned out positive. Unlike what Ntaro says that he was given ARVs before even counseling, The Surgery says the nurses advised him to see Dr. R.J Stockley who counseled him. Ntaro apparently told Dr. Stockley that he had taken an earlier HIV test which had turned out negative and the doctor told him that there wasone in 500 cases where the first test is a false positive so he was advised to take another test. He was also advised to undergo a CD4 count. According to The Surgery, things took a new twist when another man posing Ntaro came with his (Ntaro's) passport and passport photograph to carry out similar tests on February 8, but when the details were keyed in the computer, Ntaro's name came up as he had taken the tests the previous day and the man disappeared. Ntaro apparently returned that afternoon and was told about the man. The hospital says Ntaro told them that there were many applicants staying in one room and someone had taken his passport. Apparently his CD4 count results were ready and indicated "a count of 694 and CD8 718 which is consistent with early infection." The hospital says they however granted him a "fit for work" certificate because he would carry out his functions normally if he was taking ARVs. Apparently, Ntaro returned on February 15, with results indicating he was HIV negative. He was handed over to one Dr. Ntaate who advised him to carry out a PCR test, the best possible test to determine a person's HIV status. It costs Shs150,000 at The Surgery but Ntaro who had paid Shs60,000 was given a Shs90,000 waiver. The Surgery says he declined to provide blood samples for the test. In their defence, The Surgery says they cannot be held liable for his loss of prospective employment income because they granted him a "fit for purpose" medical certificate.