A Nigerian man has taken to Twitter to lament his situation following the grand wedding of Fatima, daughter of Africa's richest man, Aliko Dangote to her pilot husband, Jamil Abubakar.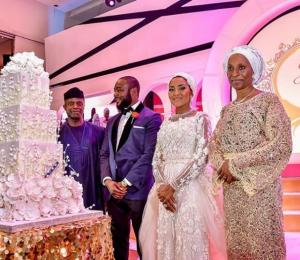 He claimed he did the compulsory one-year National Youth Service Corps (NYSC) with Fatima and then, he was busy chasing ' a girl with big bum bum', when he would have concentrated on Fatima and now, he would have been the lucky groom.
The National Youth Service Corps (NYSC) is an organization set up by the Nigerian government to involve the country's graduates in the development of the country. It is akin to the 'Chaka mu chaka" program that was compulsory in Uganda is the older days.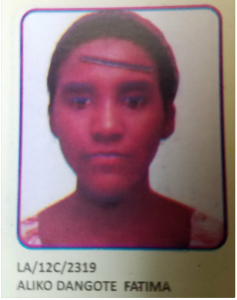 Sharing the above photo from his NYSC year book, he wrote:
"Shuo! So this same Fatima was my NYSC set. Bill Gates could have been at my wedding but instead of me to open my eyes I was busy chasing one Ronke upandan cos of big bum-bum", he tweeted.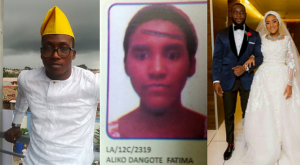 See how the dangers of the big-bum-bum?
Comments
comments