Express FC has had good days, very good days, and even great days, but those are firmly behind it. The country's oldest football club now stares relegation in the face, and it needs you to help save it from a descent into the darkest depths of Ugandan football. Life in the lower division—for the first time in the club's history—is the kind of drowning the Red Eagles can barely contemplate. Only last month, the club board kicked off efforts to stave off relegation by appointing new chairman Hassan Bulwadda to replace Youth minister Florence Nakiwala Kiyingi.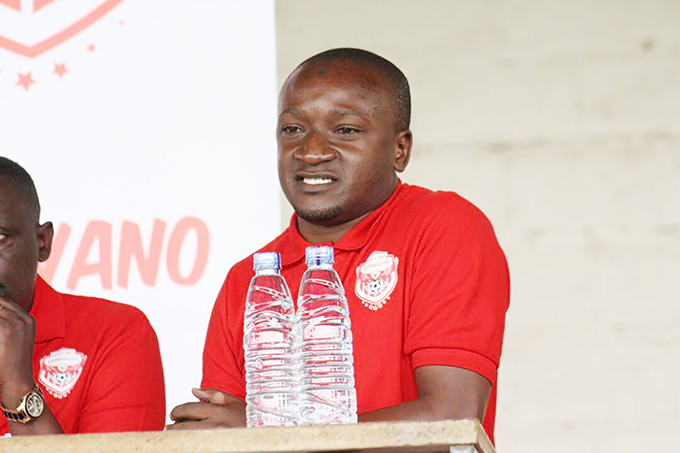 Bulwadda's first days in office saw him make immediate changes—appointing Hamza Juunju as the Chief Executive Officer of the club. "Our major task is to help the team to avoid relegation," Jjunju said during his unveiling. "Our target is to steer the team back on course."
One of the starting points has been recruiting tactician George Nsimbe to the Express FC technical team. His effect was instant as Express FC registered its first win in months- beating Soana 4-0 at Wankulukuku Stadium to lift off rock bottom and into 14th on the Uganda Premier League log. What one of Uganda's most historic clubs now needs is for fans to support the team financially to aid its bid to remain in the top division.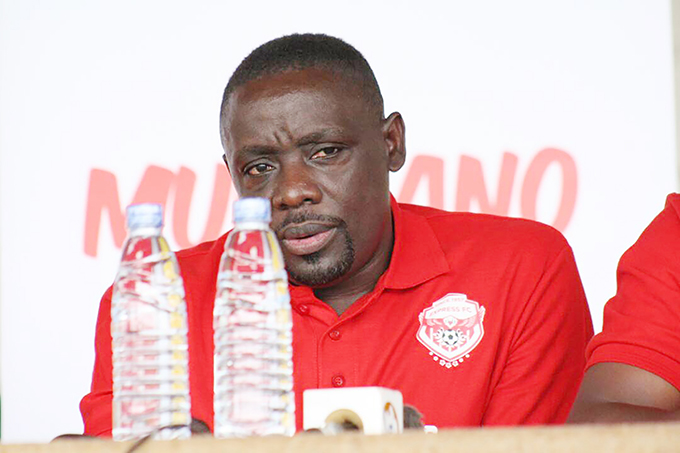 How you can help
Last week, the executive committee and fans held a press conference where club diehard and musician Geoffrey Lutaaya was reduced to tears as insufficient funds were pointed out as the main factor for their current struggles. It is against this background basis that Friday March 23 (tomorrow) was earmarked as the day to launch a drive to raise more than Shs150m in an initiative dubbed "Save Express Mukwano gw'Abangi". This money is specifically intended to support the day to day running of the club with player welfare topping the priority list.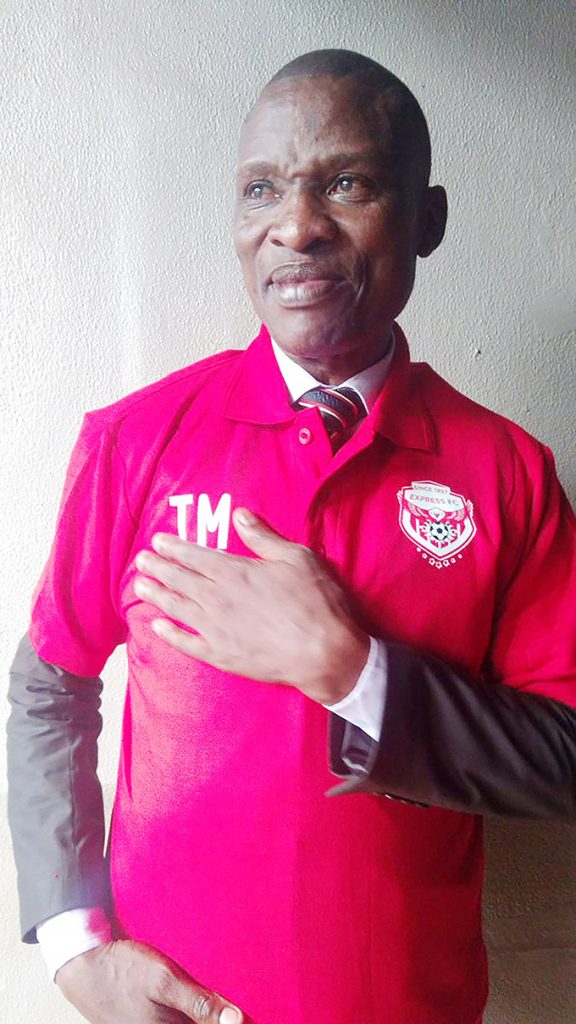 "We want to collect funds that will enable us to perform well in these remaining games of the season so that we survive relegation," Jjunju told Matooke Republic.
The campaign is, however, a fans' initiative led by Abbas Byaruhanga (the Express fans coordinator). "As fans, we want to actively help our new executive in all possible ways. A club is always stronger when the fan base is big and active.
"We call upon not only Express fans but rather the entire football fraternity to come and grace the one day fundraising gala. The event will take place on Friday at Wankulukuku with fans paying Shs5,000 as entry fee.
"The gala will host several musicians with former Express players taking on their rivals who played for SC Villa and there will be selling of club merchandise to raise funds," Byaruhanga told this newspaper. Will you play your part in saving Express FC?
Comments
comments