Goodlyfe surviving half Weasel has described socialite Bryan White as an 'exceptional friend and brother'. While Weasel maintains that many may not understand his relationship with the controversial socialite, he states that he has made him stronger.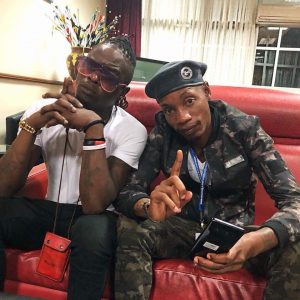 Weasel further acknowledged Bryan White's contribution to the family of  departed singing partner Mowzey Radio.
"One Of The Most Exceptional Friend,Brother and Partner Who Stood By Us During Our Trying Time.A lot Won't Understand This But You Made Me Stronger #ThankYou CEO Bryan white For What You Did To Me,Ma Broda & His Family", his Facebook post read.

Weasel will be performing in London this Easter holiday.
Comments
comments