About a week ago, I received the Tenfifteen F1 Sportswatch phone from shopping site Gearbest! In this short span, this watch has become more personal than my smart phone. TenFifteen F1 Sports Smartwatch Phone has some impressive features. Among basic things like a pedometer and a sleep monitor, there is: support for multiple sports, compass, stopwatch, pressure monitor, cardiac monitor, world clock, camera, USB slot among others.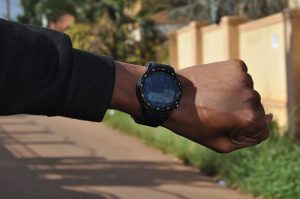 For any new gadget, the starting point is always to read the manual. It is from this that I discovered I needed to charge the watch before use. This unveiled yet another impressive feature; long battery life- a week later the battery is still at 80%. Pretty good!
After  charging it, the rest of the week was all about exploring the features. This watch will require you to download the Fundo app from google play to enable you make calls and receive messages via the watch. All you need is Bluetooth connection not data. So, your phone can be tucked away as the smart gets more personal than a phone. It's more accessible too!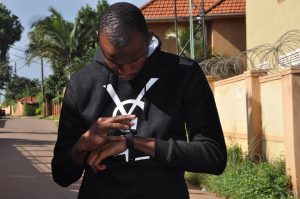 It comes with a GPS feature that will track your movement and save the information of the places you go to. Thanks to the pedometer, you will also be able to track the number of steps you take, measure the calories or even distance travelled on a treadmill or bicycle.
For the feel-good aspect, the watch is thick and sturdy with strong , wide rubber band that ensures a strong strip on your wrist. Also its ability to play music is stunning. All you need is Bluetooth connection to blast away music from your device.
Since it's 'screen touch', the watch comes with screen guards to protect the screen.
There are loads of other features like calendar, alarm, sleep monitor and camera. However, the camera is not its strong point since its just 0.3MB.
 Specifications
Processor::MTK2503
Operating System::Proprietary OS
Display::1.3″ inch IPS LCD, 240 x 240 pixels
Memory::128 MB + 32 MB
Battery::430mAh
Sensors::Heart Rate Monitor, Pedometer, GPS
Compatibility: Android
It is available at Gearbest and comes with free-shipping!
Comments
comments