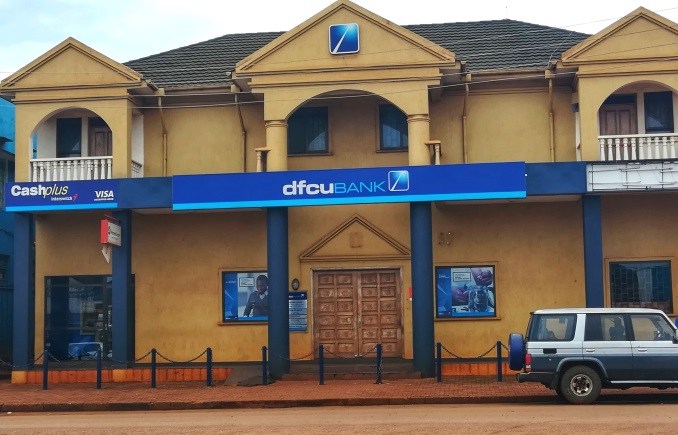 It was recently reported that Dfcu Bank got Crane Bank whose value stood at Shs1.3 trillion for only Shs200 billion. However, it has now been revealed that Dfcu got what was one of Uganda's biggest indigenous banks for nothing.
It turns out the shs200 billion is repayment for liabilities to BoU over a period of several years.
Bank of Uganda put Crane Bank under receivership in October 2016 and Dfcu took it over following a January 25th, 2017 agreement that has since leaked to the public and summed up as fraudulent among analysts.
The agreement does not state the amounts of money paid by Dfcu as a net purchase price; or the payment terms for monies, or the assets (outside branches) that Dfcu was taking over.
The agreement which excluded shareholders of Crane Bank contrary to the Financial Institutions Act, also did not itemize the list of assets acquired (save for leases).
Crane Bank was owned by Sudhir Ruparelia (28.83%), Ms Jyotsna Ruparelia (13.8%), their children Ms Sheena Ruparelia, Ms Meera Ruparelia and Mr Rajiv Ruparelia (1.99%), White Sapphire (47%), Jitendra Sanghani (4%) and Kampala businessman, Tom Mugenga (0.003%).
"In real sense, no money was paid for consideration of Crane Bank," said a lawyer, who analysed the agreement adding, "World over banks can be sold for $1 as consideration. This was a fraudulent transaction which can be successfully challenged in courts of law."
Also, Crane Bank shareholders pointed out that there was no valuation of CBL assets in determining their market value prior to their transfer to Dfcu as required by law under the Financial Institutions Act.
As an example, when one looks at the CBL balance sheet at the time of take-over by Dfcu, the branch network was valued at Shs10 billion only. Within just jays of taking over the assets, Dfcu revalued them at Shs47 billion, showing a discrepancy of Shs37 billion value given to Dfcu for nothing.
Dfcu officials bragged in a report to its shareholders that it got the assets of Crane Bank at a giveaway price. As a result to the take over Dfcu reported that its profits had jumped from Shs31 billion to Shs150 billion within 90 days after the Crane Bank take over.
It should be recalled that Crane Bank that helped turn around Dfcu Bank profits had been put under receivership by BoU a few months earlier reason being that it was is under-capitalised and posed systemic risk to the banking sector.
The Crane Bank shareholders claim that the material terms of the agreement were "agreed fraudulently and secretly outside the agreement by BoU officials and DFCU officials."
They are seeking legal redress to claim what is theirs.
Comments
comments