Goodlyfe singer Weasel Manizo is known to be a heartthrob. According to rumours, the singer has sired several kids with fine city ladies yet has managed to keep his private affairs out of the limelight.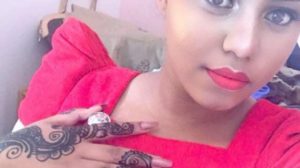 The only woman whom he has shown off in public in recent times has been Samira. However, with reports that the relationship between the two went sour, the singer perhaps is getting comfortable with having his 'woman's face out-there'.
The singer has shared a photo of new yet-to-be-identified lady whom he captioned as, "Mama Weasel says hi".
Well, this could settle the rumour over the real mother of his child, Thia. It was alleged that the mother was not Samira.
Comments
comments