Power productions CEO Michael Unegiu aka Producer Rinex is currently in India where he is receiving treatment. It has been reported that Rinex has complications with his pancreas that forced his family to fly to India for special treatment. However, the bills are accumulating beyond expectation.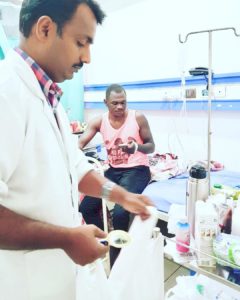 Family members have cried out to the public for financial support.  A family member also disclosed that Rinex needs USD 1500(About Shs5.4m) to have his medical bills paid fully and airlift him back to Uganda.
In a move to raise the money, a fundraising event was launched last Friday at Calender Hotel in Makyindye where some musicians and stakeholders in the music industry managed to raise some funds. However, his family is calling upon well-wishers to give a hand and save him.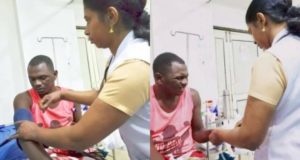 Rinex turns to God, regrets time he wasted with 'wrong people'
The producer has surrendered his worries and life to the Almighty. A close family member also says that they are shocked and worried that Rinex spends his time reading the Bible on his phone and posting Godly messages on social media. His recent Facebook post reads
"I thank you lord for all the times I have gone astray.
You guided me back to the right path and led me on the right way.
There're many temptations in this life and desires that could take hold. But I know you are my shepherd lord and I'll never leave your fold.
I believe I'm healed in your mighty name. Amen. I don't regret my past, I regret the time I wasted with wrong people".