While the president has been encouraging Ugandans to embrace commercial agriculture, little did we know that his words perhaps inspired some youths to set up marijuana farms. A one  Ssentongo,28 years and Hakim Kibwiika, 35 prized in a three-acre marijuana farm in Wakiso. From the photos, these youths were serious 'farmers' with their garden well manicured and the 'plants' so plush and vegetative.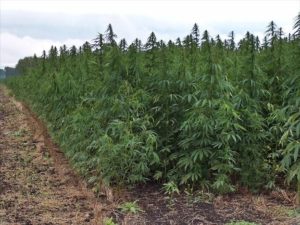 According to Police, the suspects confirmed being involved in this trade for nearly seven months and have been having a steady supply market in areas of Kikoni and Kisenyi, Kampala City.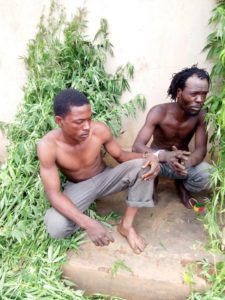 "They have been charged with cultivation of prohibited plants from which a narcotic drug or psychotropic substance may be extracted under SD REF: 08/07/03/2018 (Bulwanyi Police Post). This is provided in the Narcotic Drugs And Psychotropic Substances Control Act 2007", the Police statement read.
"This operation was through a tip off from a land owner discovering the marijuana plants and two men weeding as he toured through his piece of land and rushed to police for assistance. Our team of officers and crime preventers responded,apprehended suspects and helped in uprooting the "African soft killing weed"
Police discouraged the public from engaging in illegal activities.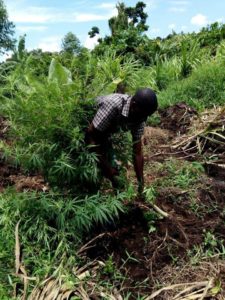 "We appeal to people who engage in marijuana farming to refrain from such activities for these drugs are dangerous for one's health and may cause mental illness. Such an activity is illegal and we will continue to track down people responsible for such activities", they stated.
Comments
comments