Uganda 'did it', why not China to also 'did it'? Removal of term-limits is no longer an 'African-thing'. China, a super power nation, has approved the removal of the two-term limit on the presidency and in doing so, it effective allows incumbent Xi Jinping to remain in power for life.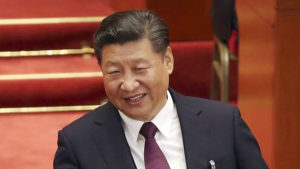 Unlike in Uganda where the voting race almost looked stiff, for the the National People's Congress it was a walkover for Xi Jinping. Only two delegates voted against the change and three abstained, out of 2,964 votes.
The two-term limit clause has been in China constitution since the 1990s.But Mr Xi, who would have been due to step down in 2023, defied the tradition of presenting a potential successor.
Mr Xi became president in 2013, and quickly consolidated personal power while cementing China as the regional superpower. He also fought corruption, punishing more than a million party members – which has helped his popularity among some.
Comments
comments