Gen. Edward Kelekezi Kayihura's reign at the helm of the Uganda Police Force came to an abrupt end on Sunday after his boss- President Yoweri Museveni appointed the former's deputy- Okoth Ochola as the new Inspector General of Police (IGP).
Gen. Kaiyihura, was appointed (IGP) in 2005, as Uganda prepared for a decisive presidential elections that pitted incumbent President Museveni and his main challenger Dr Kizza Besigye.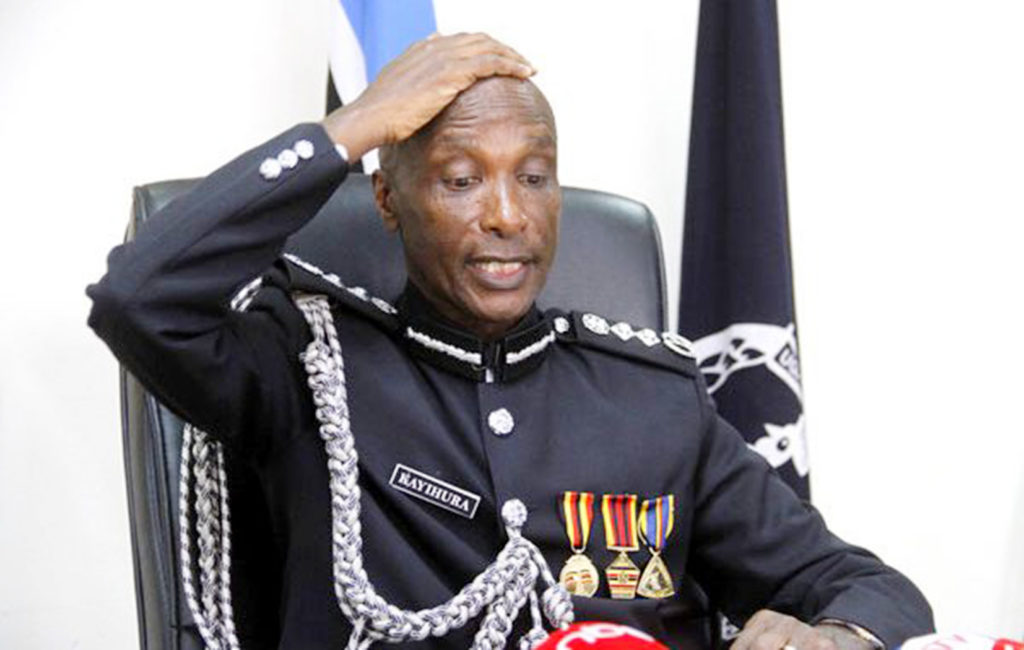 Many have written about the general's achievements and failures, but we were keen to find out how the fierce general received the news and how he has so far reacted and adapted to the news.
We spoke to people around the General and they gave us an insight into his mood and actions before and after receiving the news of his sacking.
It all started with change of personal security detail to PPG
According to a very reliable source, Gen. Kayihura knew that his sacking was imminent months back. The general started sensing trouble when his personal guards were changed from the Counter Terrorism (CT) police to the Presidential Police Guard (PPG).
And this happened immediately after the brutal murder of AIGP Kawesi, almost a year ago.
PPG is the same security outfit responsible for securing the first lady, other members of the first family and the Vice President. PPG personnel undergo normal police training before enrolling for SFC training.
By changing his security against his will, Gen. Kayihura knew that his boss had lost trust in him and was putting him in check. Unlike CT who report to the IGP, PPG reports directly to the elite SFC command.
A one SP Cyrus Tugume was put in charge of Kayihura's security detail; Cyrus was this week transferred to head witness protection in the new police transfers made by new IGP Okoth Ochola.
Kayihura's fears were validated when the president started receiving investigation reports on the late Kawesi's murder from CMI, ISO and SFC without his involvement.
Along the way, the president was briefed about Kayihura's relations with Rwandese security. And months later, Kayihura's blue-eyed boys including Nickson Agasirwe and former PSU head Joel Aguma and others who are currently facing several charges in the General court martial, were arrested.
According to the source, the arrest of his men yet with orders not to interfere, was the clearest indicator that his time was up.
He ordered his daughter flown out of Rwanda a few months ago.
As accusations of his deep relations with Rwandan security that resulted into penetration and compromise of Ugandan security gained momentum, Gen. Kayihura is said to have sat and weighed his options on which was a safer zone for his family.
Well, the general must have chosen Uganda, considering that he abruptly ordered his daughter Tesi to return home immediately. Kayihura's daughter is said to have left her high paying UN job in Kigali and flown back to Kampala on the orders of her father.
Kayihura's daughter is a qualified medical doctor. She currently lives with the general and her mother at their home in Muyenga.
On the other hand, Kayihura's son, Kale Jr, a lawyer by profession, is said to have returned home sometime last year and is currently into farming. The gentleman believed to be in his late twenties, is said to have settled for managing his father's farms in Lyantonde, Mityana and Kisoro.
Upon returning to Kampala, both Kayihura's children, a male and female, seem uninterested to pursue their professions. They both live with their parents in Muyenga and move with bodyguards, if they have any errands to run outside their gate.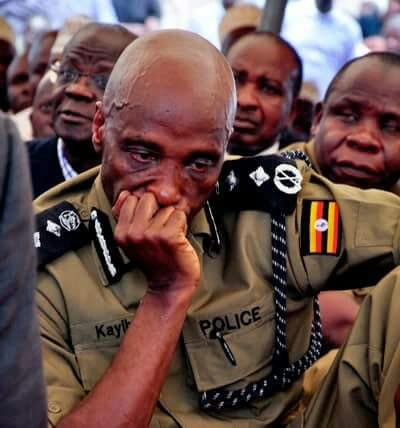 Kayihura received the bad news at work
Those that have hang around Gen. Kayihura, will tell you that he is such a workaholic.
When President Museveni announced the general's sacking, Kayihura is said to have been at office on a Sunday beyond 7pm! And even after he learnt about the news, Kayihura is said to have stayed in office for another good two hours.
Some sources suggested that the general used those hours to clear his office of anything he thought his successor shouldn't have found in office.
Kayihura is said to have returned home at around midnight on Sunday!
He keeps indoors and accepts close visitors
According to our sources, since his sacking, Kayihura has been spending most of his time at home and indoors.
The source told us that they are is not sure what the general does while inside the house.
However, the source argued that the general's choice to stay indoors might have been influenced by the unlimited connection or rather mistrust he has in his PGB guards.
The source also told us that since his sacking, the general has only met with very close allies.
Another source told us that Kayihura reported for work on Monday, but it wasn't the usual; "he walked in and did routine checks and went out after a little while!"
The source however added that on the same day, the former IGP handed over his convoy cars at the police headquarters in Naguru; "he handed over his two official Land cruiser V8 vehicles as well as the two police patrol vehicles for his security detail."
The source told us that Kayihura now travels in what has become the family car; his wife's Toyota V8 Cygnus, which he shares with his wife and son.
Kayihura known private vehicle is a Toyota Camry, but the source told us that since the time of his sacking, the regular salon car remains down with mechanical issues.
The other car in the Kayihuras' compound is a Toyota Rav 4 2012 model that belongs to his daughter.
Gen. Kayihura's properties
Our sources told us that very little is known about Gen. KK's properties. A source told us that besides his not so luxurious home in Muyenga, near the community police post, Kayihura owns three farms; a vast farm with hundreds of goats and cattle in Lyantonde and another farm in Mityana. The General also owns a semi-finished house and a farm in his home area in Kisoro.
However, a long time boda boda rider in Muyenga showed us a quite luxurious house near Hotel International in Muyenga which he insisted belongs to the outgoing police chief. The boda boda rider told us that he had severally ridden police plumbers to fix the house.
Another source told us that Gen. Kayihura is said to be the owner of a new hotel adjacent the round about that welcomes visitors to Mbarara city. But efforts to get comments from Mbarara municipality planning section were futile.
By press time, Gen. Kayihura was said to be eagerly awaiting to officially handover office to his successor who was given a green light after undergoing vetting by parliament on Wednesday.
Some pundits argue that it will be very hard for President Museveni to just dump a man that has been extremely loyal to him. But many argue that the general's recent links to Rwanda placed him in a situation that was interpreted as giving a shot at ousting the president, immediately placed Kayihura amongst the president's enemies. "He's likely to be dealt with, with similar or even worse cruelty that he used against the likes of Besigye," a political commentator who preferred anonymity told us.
Whether Gen. Kayihura and his nemesis with whom they were sacked- Gen. Tumukunde, will bounce back in new deployments, remains a secret of the president. One thing to note is that at the time of his sacking, Gen. Kayihura's star was extremely dim.
Comments
comments