National Union of Disabled Persons of Uganda (NUDIPU) has organised a dinner to help raise funds to purchase for assistive devices for Persons with Disabilities across the country. The dinner is slated for Wednesday March 21 at the Kampala Serena Hotel and Navio and Afrigo Band are on the cards as entertainers.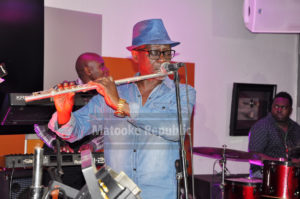 According to Solomon Collins Nkulinga, the organisation's Program Assistant, the aim of the campaign is to at least reach out to more than 10,000 disabled persons who cannot afford assistive devices ranging from wheel chairs to hearing aids and more.
"As NUDIPU, we identified the lack of assistive devices for Persons with Disabilities particularly the school going age. The equipment is there but the common man can't afford it. For example, the cheapest wheelchair goes for Shs400,000 while digital hearing aids used by the deaf is at Shs1m and above," explained Nkulinga.
Tickets to the event are already on sale at different points that include; CBS radio, Capital Radio, Kamapala Serena Hotel reception and also at the NUDIPU offices in Bukoto. An ordinary ticket goes for Shs200,000 and tables ranges from Shs1m to Shs3m.
Matooke Republic is one of the corporate partners working to ensure the success of the event.
Comments
comments