The Police Flying Squad has arrested 50-year-old Godfrey Katusiime, a resident of Bwikya ward in Mparo division, Hoima district for faking his kidnap.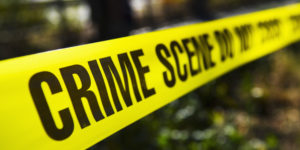 According to police, when Katusiime disappeared from his home on Thursday last week, he called his wife identified as Alice Nyandera claiming that he had been kidnapped. He reportedly claimed that his kidnappers wanted a ransom of Shs2m to release him or else he could be killed.
Katusiime went ahead to tell the kidnappers had given them a deadline of six hours to find the money. This made concerned family members start soliciting for the money and sent it to Katusiime's mobile phone.
However, later the Police Flying Squad swung into action only to find the missing Katusiime in a hideout in Butebere Village. Police also managed to recover Shs1.5m from Katusiime as he had already used Shs500,000. Upon interrogation, Katusiime admitted to have faked his kidnap, saying he wanted money to settle a debt with Encot Microfinance in Hoima.
Comments
comments