UK based singer Myco Chris has released a gospel song titled ,"More Than A Conqueror". According to our sources, Myco Chris outdid himself on this one as he produced, mixed the scriptural laden piece.
To add icing to the cake, the song was mastered at Gold Dust studios in London by Engineer Mark who has mastered songs by artistes like the Beetles, UB40 and other English bands and artistes.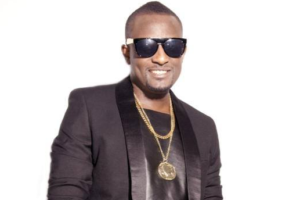 Speaking about the song's inspiration, Myco Chris stated he got the inspiration at a trying moment.
"At a very low point in my life when I had hit rock bottom and had no one left to run to I picked up the bible and started reading it all in search for answers that could help me overcome the hardships I was experiencing. Well to cut the long story short I came across a few scriptures but one stood out for me and that was in Romans 8 that actually spoke so loud and accurately to me. I embraced the very last four verses ie 36, 37, 38 and 39 of the chapter", Myco Chris stated.
"The song is very much about self encouragement no matter what one might be going through. The greatest encouragement one can ever experience is that from within. Once you are energised from within, you can climb any mountain and overcome anything through Christ Jesus who empowers us".
Comments
comments