Despite President Museveni's shocking decision to sack Kale Kayihura on Sunday, political analyst Tamale Mirundi believes the former Inspector General of Police bowed out as a hero. Using football analogy, Tamale is certain the 'battle' between  Kayihura and Gen Henry Tumukunde ended in the draw.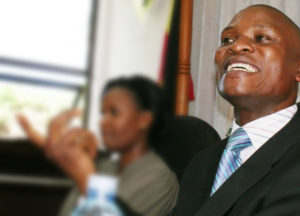 "The sacking of Tumukunde and Kayihura is a draw, they've both left. However, Kayihura has denied Tumukunde to celebrate his victory. He's (Kayihura) died like a hero because he has not said anything", Tamale stated while on his weekly NBS TV show.
Tamale also applauded Museveni's decision stating that it will bring positive change.
"The president has made a fundamental decision and Uganda will never be the same again. Some people don't see things right away; one incident sparks off several others. The president has at least made a good decision; he's been behaving as an old Muganda man. When a Muganda man has wives and they quarrel, he's afraid to chase one because the other will leave", he explained.
Comments
comments