Uganda recently had a tournament added to the domestic football calendar, known as the DRUM. But is the competition all it is drummed up to be?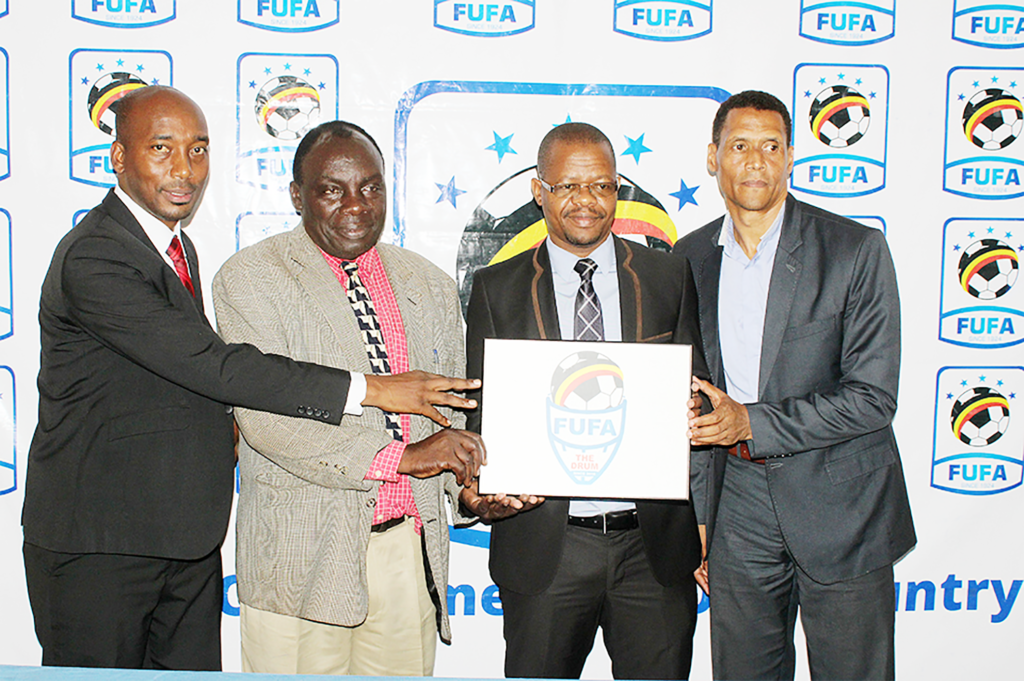 Local football governing body Fufa early this year added a new footballing event on the calendar called the 'FUFA DRUM' with the slogan 'Our Pride is the Strength from Our Diversity'. The competition which kicked off last weekend in Bugembe saw Busoga thump Bugisu 3-0 at the Kyabazinga Stadium. Seven more fixtures were played on Sunday. In total, 16 provinces are taking part. These include; West Nile, Acholi, Lango, Karamoja, Teso, Sebei, Bugisu, Bukedi, Busoga, Kampala, Buganda, Tooro, Rwenzori, Ankole, Bunyoro and Kigezi.
Unlike any other footballing competition in the country, in the DRUM, Fufa will be meeting the expenses for each of the teams from; accommodation, transport, individual and team winners' prizes, trophies, to competition and training balls, medals, as well as allowances for match officials.
Why the tournament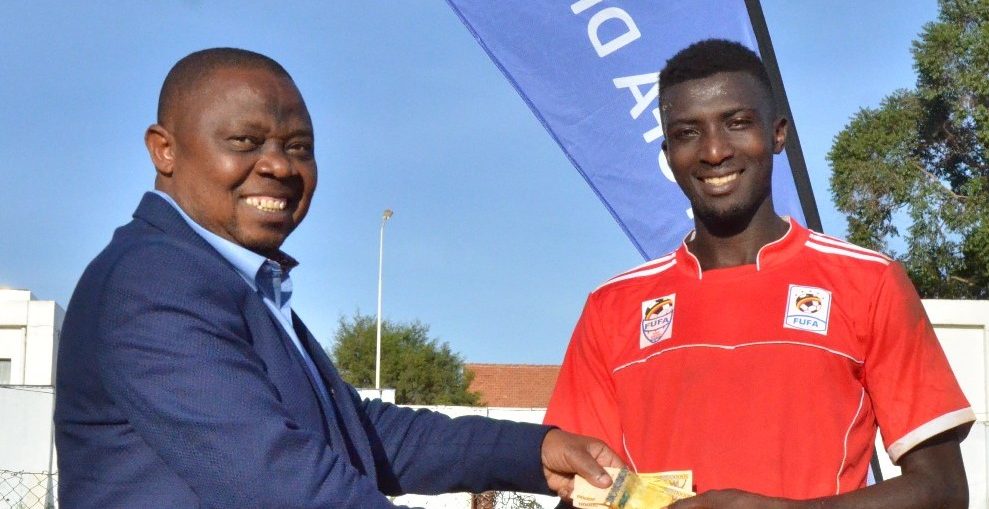 While launching the DRUM earlier this year, the man at the helm of Fufa, Eng. Moses Magogo said "The objective definitely is for searching talent across the country. The league alone can't be the best way of tapping more talent. The clubs will also have a better hunting ground of players for their teams." That serves up the first of the tournament's various ironies, however, as the provincial teams which played last weekend all featured established Uganda Premier League players, including Cranes internationals.
Competition format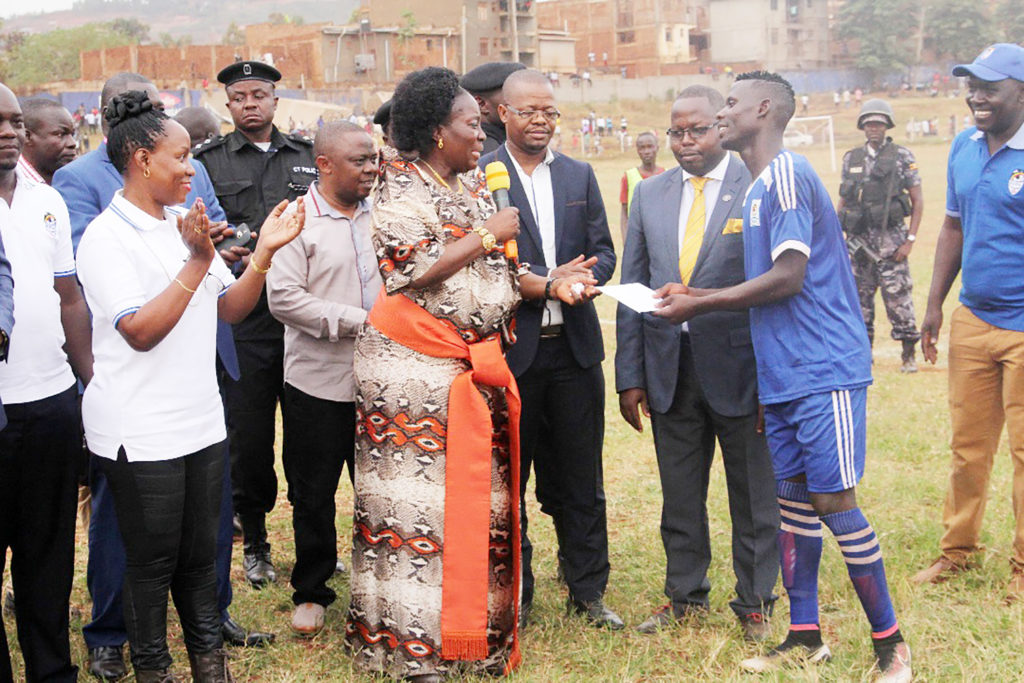 The competition is played using a mixed format of four groups composed of four teams each. Each team will play its opponents on home and away basis and the top two teams in each group will proceed to the two legged-quarter final. The semifinals will also be played on a home-and-away basis with only the final being a one-off affair played at a predetermined location.
Who can participate?
Only Ugandan players are eligible to play. Once a player represents a province, the rules state that they will not represent any other province again unless granted special consideration by the FUFA Executive Committee. Players from all divisions of the league are allowed to participate, however, for a province to consider any player as theirs the criteria to be followed include a player's biological mother or father having ancestry from that province. In addition, the parents must have lived in that province for a period of not less than 10 years. And in a procedure akin to one acquiring a passport or national ID, each player is required to fill Form F501, which will include the endorsement of the LC 1 chairman of the area of the player's ancestry or residence.
Reactions to the tourney
Not everyone thinks the DRUM is particularly useful. Radio and TV pundit David Lumansi suggested on a CBS radio show last week that he thought one of the motivations in Fufa's starting the tournament was to undermine the vastly popular Buganda Masaza Cup. Fufa however denies those claims. Even then, it is not just Buganda-affiliated football people who are suspicious. Former Fufa president and Vipers SC owner Lawrence Mulindwa last week on Friday voiced his concern against the event saying clubs were not consulted in drafting the DRUM rules and regulations, in addition to blaming everything from the tournament's timing to eligibility structure.
"We shouldn't work with ignorance. The timing is very bad. Why in the middle of the league? The idea and concept are very good but the timing and the way things are being done is the problem. Why don't you (Fufa) go down to the regional and other divisions to get players as part of player identification?" an irate Mulindwa wondered. " What's there to identify from national team players like [Nicolas] Wadada, Taddeo [Lwanga] and [Shafiq] Bakaki for instance? We are surprised that instead of putting emphasis on talent identification and search, the emphasis is on fan recruitment," Mulindwa stated.
Fufa however has made clear it will not entertain dissent from clubs, and threatened to ban players who are called up by provinces but choose not to feature. That too is ironic; a player, according to Fifa rules, may only be banned for ignoring a call-up for national team duty, and a national football governing body should know that.
Proline FC coach Mujib Kasule, though, also echoed Mulindwa's comments, arguing there was no need to include elite players in a competition marketed as a development tournament, and reasoned Fufa should instead have opted for players from the regional to lower league divisions.
"It is affecting our preparations… like us a team (Proline) fighting relegation [but] even those battling for the title. A team like KCCA FC is in all competitions both local and continental and their players are being overstretched," Mujib charged. It is interesting that Mujib raises the point of players being "stretched"—indeed one of Eng. Magogo's other arguments in support of the DRUM is that Ugandan footballers don't play enough games, making them uncompetitive in the professional football markets because they are often not 'tough' enough.
For Proline defender Savio Kabugo who is yet to choose which province, between Buganda and Kampala he will represent, the tourney is another way to spot talents and get players more playing time.
"Many players lack games, and this (DRUM) will help us play and gain confidence because our league is just comprised of 16 teams. Upon addition of the DRUM games I think we can at least match European players who play week in week out," Kabugo said in praise of the initiative.
The centre-back only questioned the long journeys that will be involved, but quickly acknowledged that "since we (players) chose soccer over other stuff we have to bear with it." Not everyone shares Kabugo's excitement, however, certainly not the folks at Vipers.
Comments
comments