As part of the NSSF Customer Connect Week, the Fund has provided assorted medical equipment worth over Shs366,000,000 to selected health facilities across the country in a bid to improve access to medical services.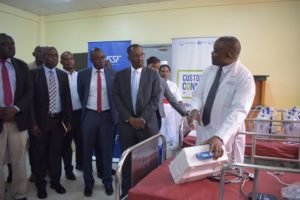 "Guaranteeing a better for our members goes beyond our statutory mandate of providing social security services and extends to contributing to the well-being of underprivileged communities," Managing Director, Richard Byarugaba stated.
"We are confident that the medical equipment we are donating this week will go a long way in improving health facilities and impact lives of those who need them most."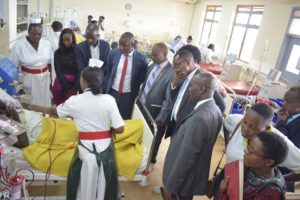 The donation was made as below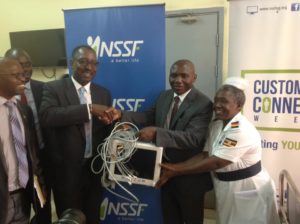 Kiruddu Hospital: Equipment worth shs87m for the intensive care unit. It include monitors, suction machines and oxygen concentrators.
• Bukalasi Health center III in Bududa :Equipment worth shs62m for the maternity ward, including an incinerator, delivery beds, ward solar system and incubators
• Mpigi hospital: Equipment worth shs80m for both the accident emergency unit and maternity ward, including a blood refrigerator, shadowless operating lamp, trolley stretcher, resuscitators, operating theatre table, suction pump and delivery instrument sets.
• Arua Referral Hospital : Equipment worth shs41m for the maternity ward, including delivery beds, trolley stretcher and renovating the ward
• Kasilinzi hospital: Equipment worth shs94m including an anesthetic machine and ventilator, autoclaves and water distillers.
Comments
comments