Media personality Anita Kyarimpa aka Fabiola has come out to talk about life, love and marriage! Yes, that's real grown woman talk right there!  Fabiola says that since she met her American based boyfriend who is allegedly an NBA player, her life changed. She believes it's time she gave marriage a serious thought.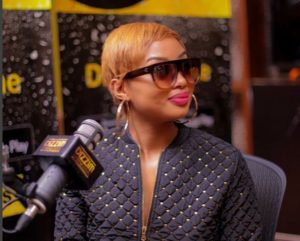 " Basically I'm not on the social scene. I don't go out because I'm settled down and I fly out every after the show to spend time with my man and support him during the season. If everything goes well, we are planning to get married," she said.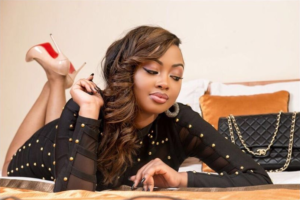 Like a woman truly bitten by the love bug,  Fabiola jealously guards her man.She rejected to tell us more about this Prince Charming that swept her off her feet! She revealed her fears saying she does not trust these city smart girls; they might snatch her man! Yes, that's love there!
Furthermore, Fabiola says that she is in the final stages of opening up her clothing line.
"I'm also working on a 'Miss Fabulous' clothing line which is being produced in LA sponsored by my boyfriend line", she revealed.
Aww…relationship goals!
Comments
comments