While addressing the nation at Fertility Symposium held at Uganda Media Centre today, Health State Minister Sarah Opendi revealed that over 50% of Ugandan men are infertile.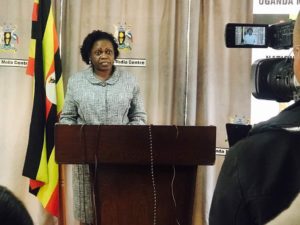 "Uganda is among the countries in the world with the highest fertility rates but 50% of the men are infertile", Sarah Opendi, Health State Minister .
She attributed the larger extent of infertility to Sexually Transmitted Infections among couples.
"In Uganda, 10-15% of couples cannot have children due to infertility. 75% of these are due to Sexually Transmitted Infections which lead to blockage of fallopian tubes in women and sperm ducts in men", she stated.
She further stated that infertility is responsible for domestic violence in homes.