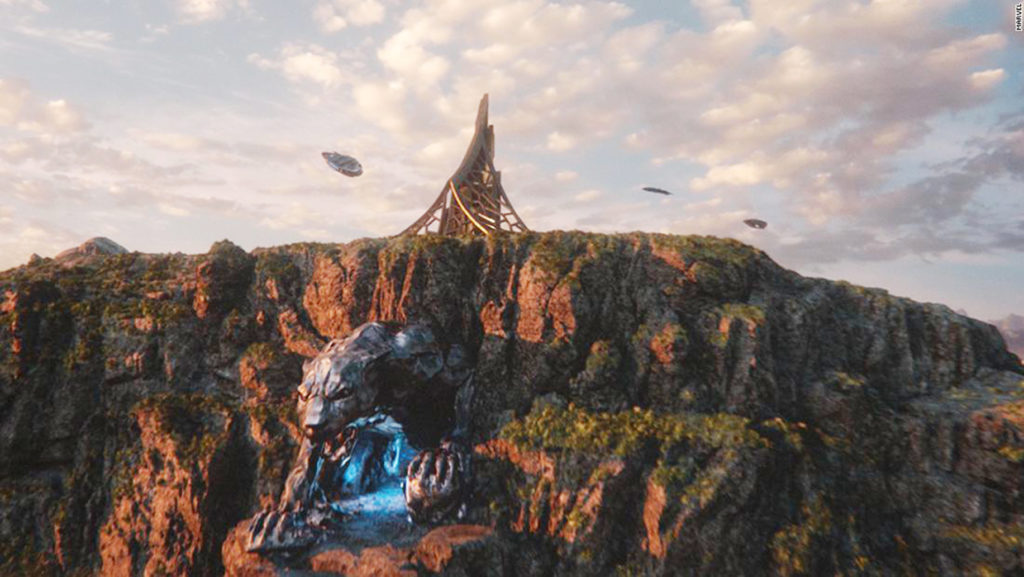 When the trailer of Hollywood blockbuster Black Panther was first released, it made several rounds in Ugandan Whatsapp groups because of the statement that sounded like, "What do you know about Buganda?" It later turned out that the statement actually was "What do you know about Wakanda." That has not stopped Ugandans from identifying with the film with many saying that Wakanda should actually be Waganda.
In the movie Black Panther, Wakanda is a secretive East African nation that was never colonized, it is the fictional homeland of T'Challa, or Black Panther, the superhero of the titular Marvel movie that has fans buzzing with excitement. The nation has supreme wealth and medicine. Citizens travel by super-speed magnetic monorails and flying cars. Wakandans wear Afrofuturistic garments emblazoned with traditional patterns and jewels. This is all made possible by their discovery of vibranium, an element with superpower qualities.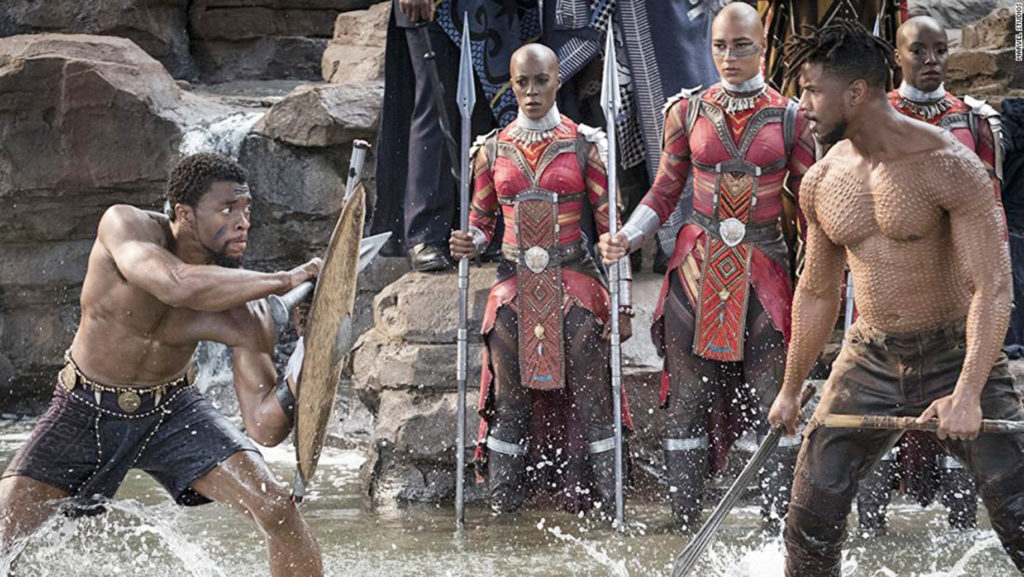 Released three weeks ago, Black Panther has gone on to break box office records worldwide and Ugandans are not only filling cinema halls, but bending over backwards to identify with the film that is set in fictitious Wakanda, a technologically advanced East African nation. But again, there is a lot about the film to make Ugandans feel it is partly their own.
Wakanda could easily be Uganda
Putting being technologically advanced aside, there is a lot to show that Uganda could actually have been the inspiration for Wakanda. Though fictitious, the country Wakanda that has appeared in American comic books by Marvel Comics since 1961 is identified as a land locked East African country.
It is the most prominent of several fictional native African nations in the Marvel Universe and home to the superhero Black Panther. Wakanda first appeared in the Fantastic Four TV series in July 1966.
Although its exact location has varied throughout the nation's publication history: sometimes it is placed just north of Tanzania (which is Uganda). In Marvel Atlas #2 –it is shown bordering Lake Turkana, near South Sudan, Uganda, Kenya and Ethiopia (and surrounded by fictional countries like Azania, Canaan, and Narobia).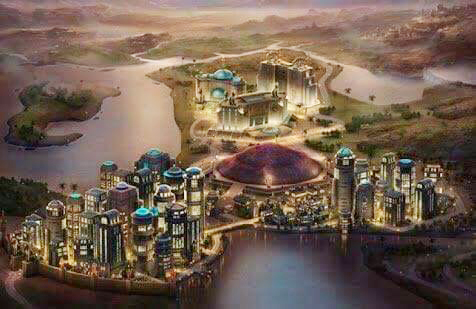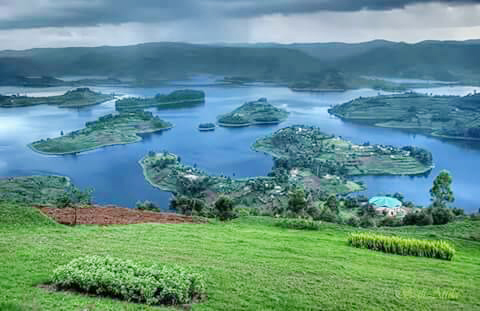 In the Marvel Cinematic Universe, its location was established in Captain America: Civil War when it was shown on a map: at the northern end of Lake Turkana, at a fictional point bordering Ethiopia, South Sudan, Uganda, and Kenya.
The Black Panther movie further established that, in keeping with this map location, it is a landlocked country in the central mountains far from the coasts. Impassable mountains and jungles around its borders have helped Wakanda isolate itself from outsiders. Internally, Wakanda consists of lush river valleys, mountain ranges rich in natural resources – which is so Uganda, until they say that it has a fabulous capital city that integrates space-age technology with traditional designs (so unlike Kampala).
Actual shots in Uganda
Social media has been awash with an image of Wakanda, juxtaposed with Lake Bunyonyi. Talking Film, a Ugandan production house coordinated and shot the aerial views that appear in the film. Derrick Kibisi, the company founder and director says that even if Ugandans are swooning over Lake Bunyonyi, Black Panther featured aerial shots over the Rwenzori Mountain range and Bwindi Impenetrable Rain Forest (home to Uganda's mountain gorillas).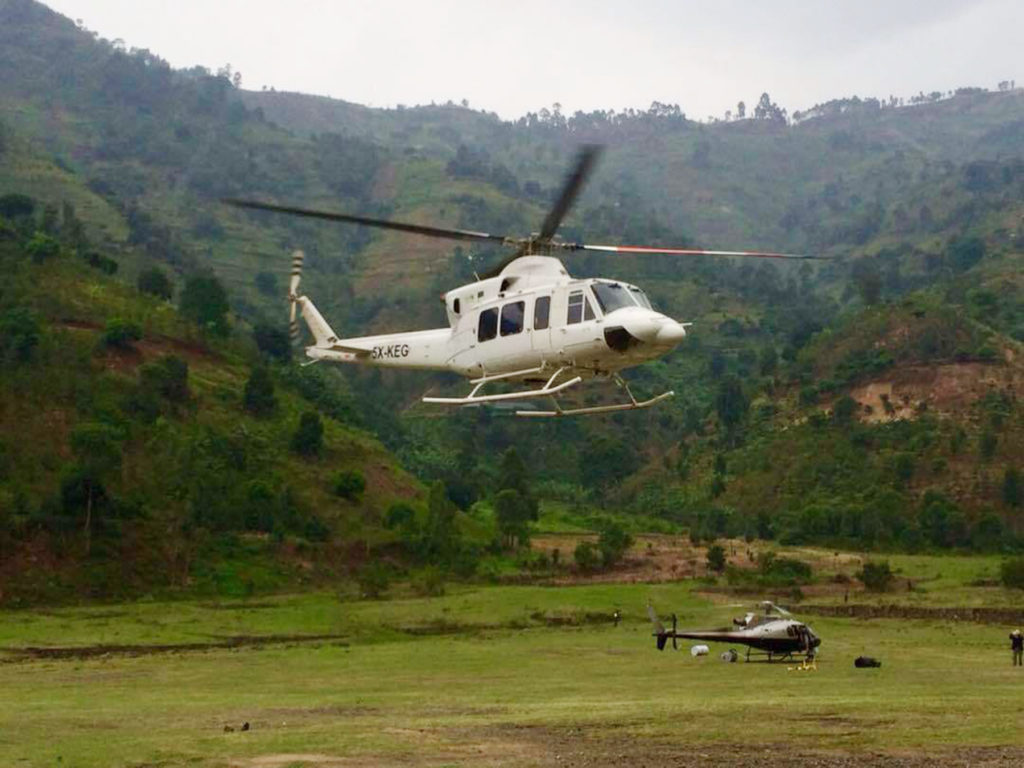 However at the time of shooting, Kibisi reveals that they didn't know they were shooting scenery for Marvel epic Black Panther as Marzano Films, an Anglo-production company they were providing the service for told them they were shooting a movie titled "Motherland."
"We did not expect Black Panther to be this massive. We are super excited and proud to have been part of the production. There was actually no Black Panther during the shoot. The film was called "Motherland" when we shot it," Kibisi told blogger Angelo Izama in an interview.
Kibisi says they learnt a lot during the shoot.
Talking Film, which previously worked on Disney's Queen of Katwe is currently on a mission to promote Uganda as a filming destination.
"We think of Uganda as the go-to location between Morocco and South Africa," Kibisi said.
The movie's aerial shots also included others taken in South Africa, Zambia and South Korea.
It was just a few aerial shots, but it was a full crew of 35 with logistics including two helicopters, three Carvan planes and 15 vans for ground transport.
Kibisi reveals that Uganda police provided 15 officers and two close protection body guards were independently hired.
Ugandan actors
Daniel Kaluuya, a British actor of Uganda origin put the debate to rest about whether he identified with his Uganda origin when he wore a kanzu to the world premiere of Black Panther at the end of January. Kaluuya, has Busoga roots and in Black Panther, he acts a character called W'Kabi (sounds like Wakabi, a name from Busoga).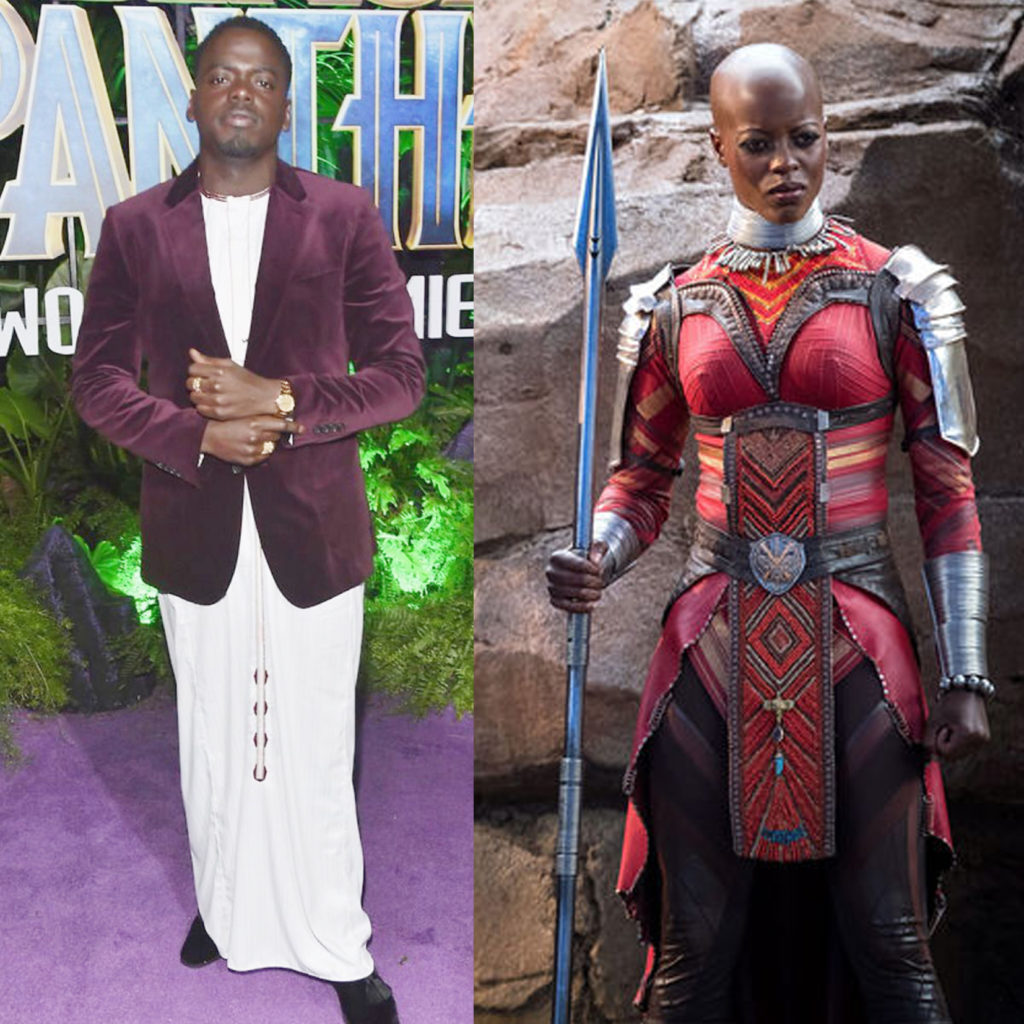 Florence Kasumba is another Ugandan actor in the Black Panther movie. Kasumba carries German citizenship but she was born in Uganda in 1976. She has acted movies in German, Dutch and English since the year 2000.
As millions of fans line up to watch Black Panther, several Ugandans are identifying with the Holywood blockbuster and it is trending on social media. Those who have been to the cinema to watch it have shared images of the African inspired outfits they wore to see the movie, but some will just wait for the pirated version going for just Shs1,000 on William Street.
Comments
comments