Uganda Revenue Authority (URA) have stated that their 'raid' over the weekend at the offices of Nation Media Services, a media conglomerate under which is NBS Television, was a "normal operation".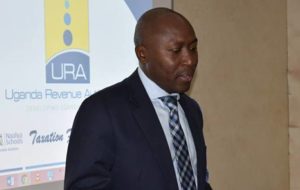 According to reports, information was forcefully seized from the company's computers by URA officials. However, URA denied the allegations.
"For us to go and pay a visit our taxpayers is a normal thing; it is something we do all the time," Vincent Seruma, URA spokesperson stated.
Comments
comments