It's a public secret that singers have several nemeses. While appearing this on 91.3 Capital's FM morning show singer Bebe Cool was trapped between a rock and a hard place. In the show segment, the singer was asked to make a choice between two alternatives.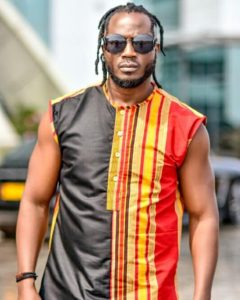 Cleverly, the show hosts, Gaetano and Lucky, many other questions asked him to choose between Bobi Wine and Kenzo.  Bebe Cool chose Bobi Wine!
When tasked to explain why he chose Bobi over Kenzo, he explained saying the former has tangible achievements and the people's mandate. However, it was not all love for Bobi Wine. He stated that his differences with the singer escalated when the singer-turned-politician mentioned his father and wife in a demeaning manner in one of his songs.
Bebe Cool was most probably referring to the 2010 song 'Mr. Katala' where Bobi made sarcastic remarks.
He warned artistes against disrespecting fellow singer's families. He stressed it yet again that he will physically 'sort out' any artiste who disrespects his wife. With love in the air, when he was tasked to choose between his music or Zuena, Bebe Cool cleverly, was not outdone a few hours to Valentine's day. He chose his wife!
While appearing on the show, he also premiered his latest song , 'Want it'.
Comments
comments