What a way to celebrate a birthday by looking back! the past humbles us and Barbie is definitely proud of Bobi's past and present. Barbie created a collage and accompanied it with fine prose on her official Facebook page.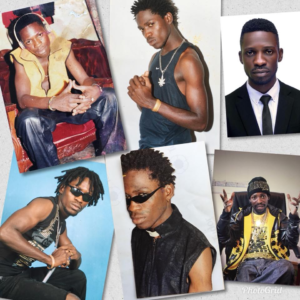 Here is the post
Boo;You age like fine wine.
More valuable, expensive and better everyday.
Wait a minute! Let's look through this college of pictures that I made for you. Do you see how faithful the almighty creator has been to you in your youth? Look again brah; LOOK CAREFULLY!
One picture at a time. Do you see what I see?
Do you see how strongly and steadily the hand of the almighty creator has held you?
Babe,I see more than the mighty hand of God.
I see abundance, full time grace, favor!
I see the craft of God.
I see that God has been showing off to human nature using your life. I can see that God created himself a major item to put on his display for many of us to admire.
My love; As you celebrate your birthday today, may you look back at how far you have come from.
May the beginner and finisher of every single thing concerning you, lead you through the path he cleared for you. I wish you nothing but many more fruitful and happier years to come. Happy birthday Taata.
Comments
comments