The surviving Gudlyfe half Weasel has landed a top-notch deal to hold Mowzey Radio tribute concert in the UK. According to reports, he will hold the concert in London at the Royal Regency on March 31.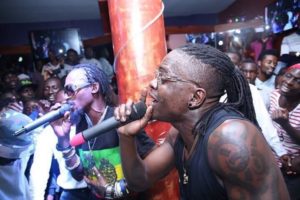 In the show dubbed "Easter Bash", diaspora fans will have a chance to pay tribute to fallen vocalist Radio as "celebration of the life of Mowzey Radio" is the theme of the night.
 Weasel will travel in the company of various local artistes that include; Eddy Kenzo, Ykee Benda, Spice Diana and Cindy Sanyu.
Comments
comments