Goodlyfe surviving half, singer Douglas Seguya aka Weasel, has come out and answered those mocking him about his next move, after the demise of Mowzey Radio.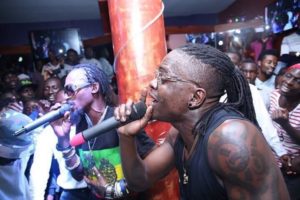 During an exclusive conversation with Matooke Republic at KK Beach over the weekend, Weasel told us he was shocked to hear and see so many people mocking him; "I was shocked, but I want to send everyone who doubts my singing ability a message; my brother Radio was not singing alone all this long, we sang together and it's time to show you what I got! I am going to shock all doubting Thomases out there, Weasel is unstoppable," he roared!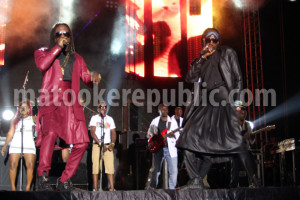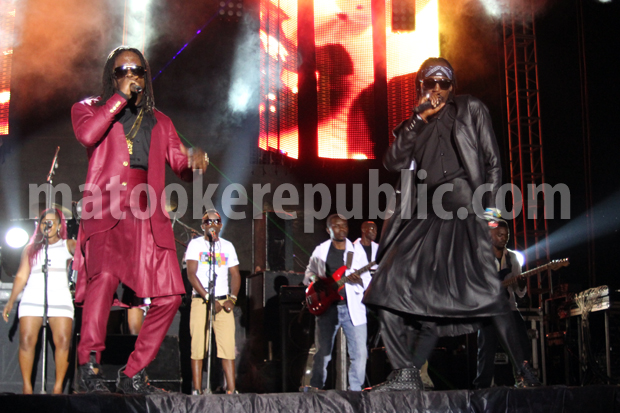 Weasel also told us he has no plans to look for a replacement for his fallen partner. "No one can match Radio's potential, so he's simply irreplaceable! It's now time for me to attack alone; it won't be long before the world knows what Weasel is made of," he added.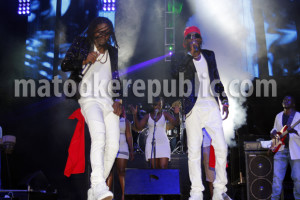 The same day, socialite Bryan White announced he had offered Weasel a country-wide performance deal for his charity activations to be launched at Kakyeka stadium in Mbarara next month. Bryan said the move is to empower Weasel, make him busy and prepare him to work harder and maintain Goodlyfe's ratings across the world. The socialite also promised to pay the same amount that Goodlyfe charged when Radio was still alive; "I'll pay Radio's half directly to his mother to help finish his projects and take care of his children and the family," Bryan said.
Comments
comments