According to Entebbe police, Godfrey Wamala, the key suspect in the death of singer Moses Ssekibogo alias Mowzey Radio, will today be arraigned in court.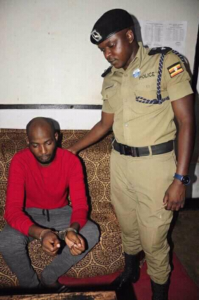 Police confirmed that the file has been concluded and sanctioned with Wamala being charged with murder despite him denying the allegations in earlier interrogations with police.
The said bar brawl at De Bar, a popular hangout in Entebbe town led to Mowzey's death last Thursday after unsuccessful operation at Case Hospital.