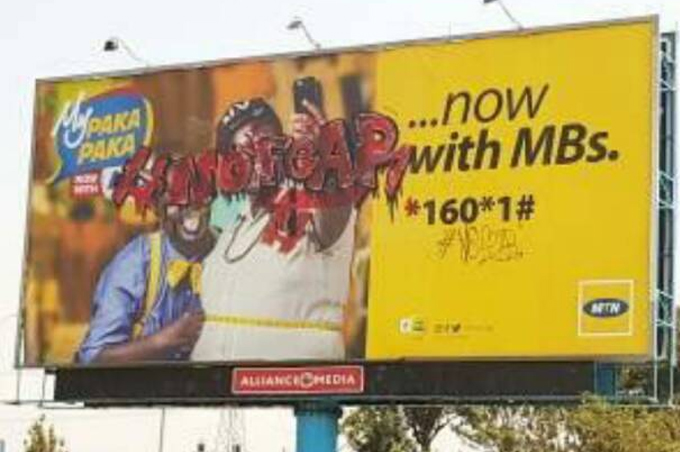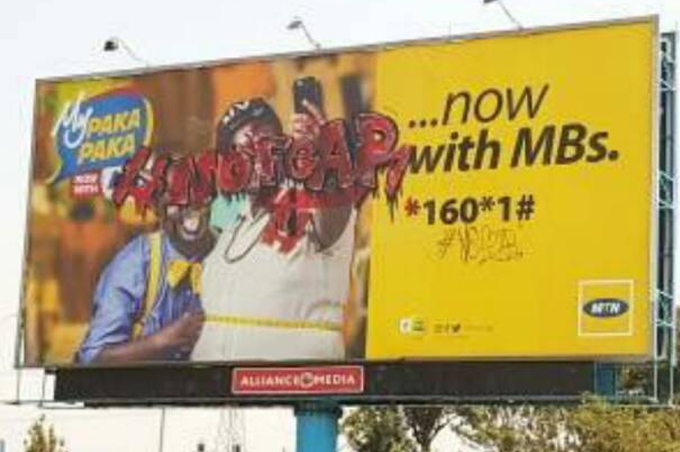 Telecommunications giants MTN woke up this morning to find that one of their billboards around the city had been defaced by a graffiti artist with the words "no fear."
To make matters even worse, the colour of graffiti used is red … (we are not implying anything, but their biggest telecom rivals use red as their corporate colour).
While we were not able to get an official statement from MTN, we have learnt that the telecom company is frantically looking for clues to bring the culprit who defaced their billboard to book.
It is not the first time graffiti artistes are defacing installations like perimeter walls in the city, but never have they targeted a gigantic billboard installed several metres above the ground. It must have taken lots of resources and team effort to deface the billboard.
Grafitti artistes usually have a signature style. Are you able to identify who is responsible for this? Inbox us.