Tanzanian actress Ummy Wenslus aka Dokii has come out claiming that she dated Mowzey Radio and they were having plans to wed later this year.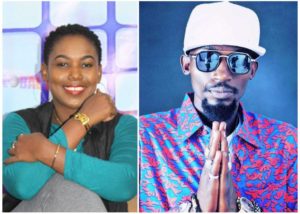 According to Tanzanian site, Global Publishers, Ummy alleges that she failed to attend the burial because "she was deeply hurt" by the death of the singer. She revealed that she suffered a miscarriage much earlier when they were dating, otherwise she would be having the late's child to disprove doubters.
She further stated that at the time of Mowzey Radio's death, they had a misunderstanding and were not on good terms.
She alleges that she met the late while in Uganda.
Mowzey Radio was pronounced dead on February 1st after suffering a fatal head injury in a bar brawl. He is survived by five children from three women.