Current affairs analyst, Tamale Mirundi claims  'mafias' are behind the mysterious deaths of entertainment figures in the country.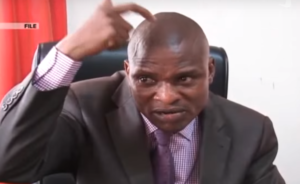 "Mafias has also infiltrated the entertainment industry," Tamale stated while appearing on his NBS TV weekly show.
In his defense to the above statement, Mirundi said that given that the entertainment industry has become one of the highest generating industries, the 'mafia' groups are now sponsoring artistes to carry out their duties.
The former presidential press secretary went ahead to highlight loopholes in the ongoing investigations of the incident that led to the death of Mowzey saying; " If we use the clue that Radio had gone to inspect his house and then went to the bar immediately, that means he didn't find constructors there. First arrest the person he went with to visit the site. Why did Radio move alone? These musicians provoke people every day. Why didn't he move with his group?"
Comments
comments