Rev. FR. Kiibi Deogratius won the hearts of Ugandans during the requiem mass for artiste Mowzey Radio, who died on Thursday of injuries he sustained during a brawl in a bar in Entebbe just over a week ago.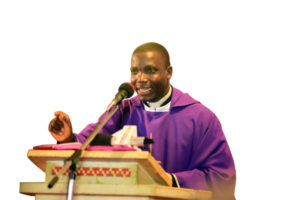 The manner of Mowzey's death cast into sharp focus the conduct of artistes.
As he was delivering the homily, his brutally honest messages were trending on social media. By the time Fr Kiibi was done with his sermon, he was the talk of the town.
He holds a Bachelors degree in Philosophy, Bachelors degree in Theology, a Master's degree in Religious and Theological Studies, and a diploma in Social and Religious Studies.
Fr Kiibi is currently in his second year pursuing a Master's degree in Journalism and Mass Communication at Makerere University.
Comments
comments