The Federation of Uganda Football Associations (Fufa) at the end of last week inked a sponsorship deal with the promise of a vast improvement to the kitty each local football competition gets. The company granted the broadcast rights for the game, Sports Broadcasting, valued their offer at $3m (Shs10b) over a four-year period starting June 2018. But what will each Uganda Premier League club get?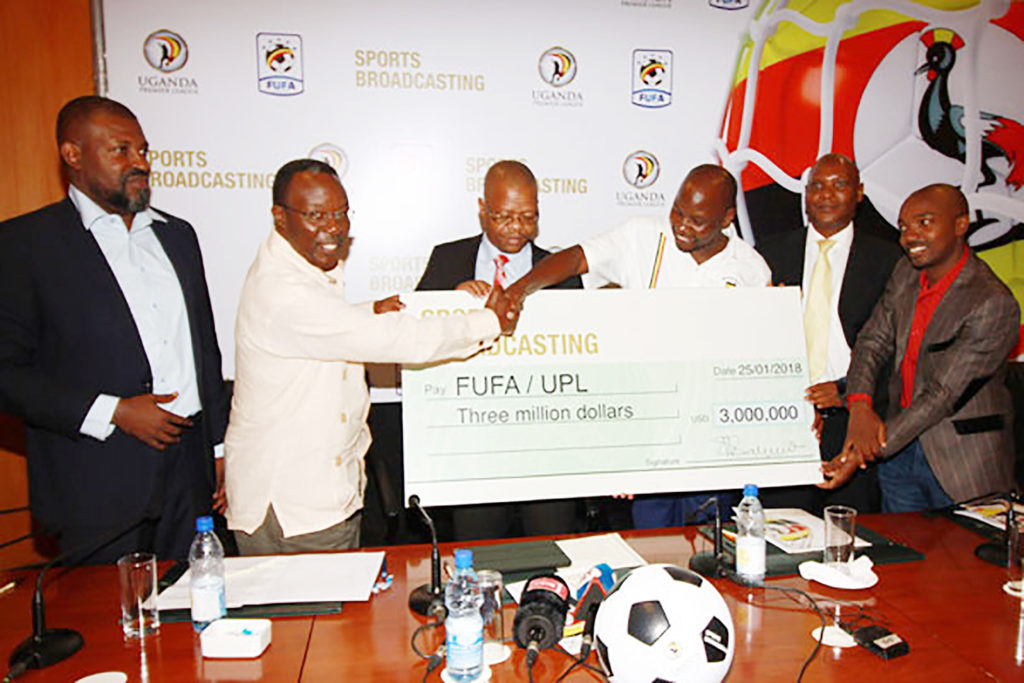 The prize money for all FUFA competitions were increased with immediate effect from a previous gross figure of Shs20m to Shs426m per season. The league champion will now get Shs60m from the allocated Shs128m that must be shared amongst all the 16 top flight clubs depending on their final ranking. This will be the first time all teams will be awarded cash prizes. Previously only the winner was rewarded.
Other competitions that will have a share include; Fufa Drum (Shs100m), Uganda Cup (Shs50m), Fufa Regional Leagues (Shs40m), Fufa Super 8 (Shs30m), 2nd Division/Big League (Shs28m), Fufa Women Elite League (Shs30), Fufa U18 Juniors League (Shs7.5m), Fufa Women's Cup (Shs7.5m) and National Beach Soccer League (Shs5m).
Comments
comments