Socialite Bryan White together with a huge crowd of followers were reportedly denied access to Mowzey Radio's vigil at Makindye Neverland residence last evening.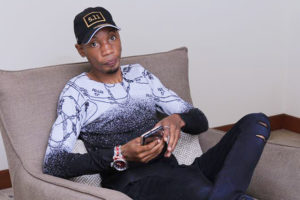 The showy tycoon was reportedly ordered by bouncers to either reduce on his entourage or go back.
He tried to plead but no one at the gate cared to listen. After being embarrassed, the skinny tycoon drove off shamefully to unknown destination.
Brian recently handed 25 million Shilling to Good Lyfe management to cater for fallen star Mowzey Radio's medical bills.
Comments
comments