Mowzey Radio's burial programme has been released. According to music promoter Balaam Barugahara who is spearheading the burial arrangements, the late was treated by the best doctors and got a VIP treatment before breathing his last at Case Hospital this morning.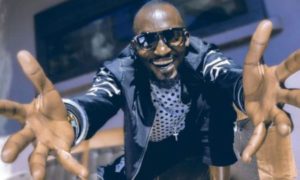 "Today I got a call at around 6am and they told me that Mowzey Radio was dead. He was given five star treatment and we had the best doctors working on him. But God has decided and we have to believe. I want to thank his mother, friends and his wives. They were united when looking after him," Balaam said.
"His body will be taken to the city mortuary for post-mortem and thereafter it will be taken to his home in Neverland in Makindye", Balaam said.
According to Balaam, there will be viewing of the body tomorrow at National Theatre and Radio will be laid to rest in Kaga, Nakawuka at 2pm on Saturday.
He called upon the late's singing partner, Weasel and his family to remain strong.
Comments
comments