Following the recent corruption, extortion, torture and unnecessary exercise of authority charges slapped against him by the police tribunal, Afande Muhammed Kirumira has resigned from the police citing witch hunt by the administration.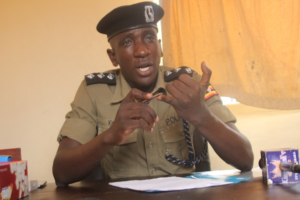 In his statements, the former old Kampala District Police Commander stated that; "As you may be aware the police administration decided to press various charges on me which look to be criminal but preferred them under disciplinary court and whereas these are old framed up charges the police has persistently kept on looking at me as criminal and the purpose of this trial in an internal tribunal is to find ways of undermining my reputation."
"Therefore as a senior officer who has laboured to wipe out crime without any special facilitation, I have realized that my image before the administration shall never change and given the fact that am still a young man, I have resigned from the force to enable the police court fulfill their motives," he added.
He further said that before puts in his official retirement application, he will wait for an official message from the administration assigning any officer to replace him.
"I want to leave the police since it's clean and am branded dirty. I will not accept to hold office meanwhile am being tried. I would love to keep my reputation as a freedom fighter. This is my decision which I shall not change permanently," he concluded.