The Communications Authority of Kenya has switched off Citizen Television and Radio in most parts of the country over the coverage of the NASA 'swearing-in' plan.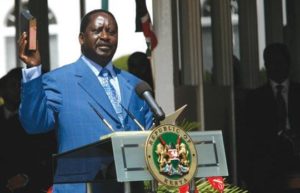 This comes just a day after it emerged that the government had allegedly threatened to switch off and revoke licenses of the media houses that will cover the controversial swearing in ceremony.
In a statement by the chairman of the Kenya Editors Guild, Linus Kaikai, on Monday, January 29, the editors took issue with the summoning of media managers from the main media houses to State House, Nairobi last week where alleged threats of shutting down media houses if they cover the NASA event were issued.
"We have just learnt today that on Friday last week, a section of media managers and select editors from the main media houses were quietly summoned to a meeting at the State House, Nairobi," said Mr. Kaikai.
Comments
comments