Today morning, Coca-Cola has confirmed that Uganda is one of the lucky ten African countries that will host the fourth Fifa World Cup Trophy Tour. The original trophy will arrive in Kampala on March 5th 2018 and it will give Ugandan fans a chance to experience football's desired prize.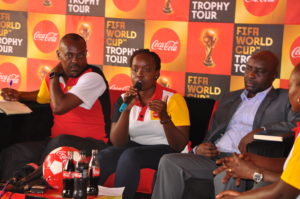 In this millions of people will get the opportunity to get ready to taste the feeling of the World's largest, most anticipated sporting event that will this year be held in Russia.
While speaking at the press conference held at Kati Kati, Lugogo, Miriam Limo, Senior Brand Manager – Uganda for Coca-Cola stated: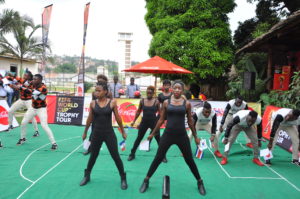 ''We are proud to welcome the FIFA World Cup Trophy to Uganda for the second time. This recognition and Honor attests to the Country's undying love for the Game. The Trophy is only visiting 10 African Countries and this attests to the great pride Coca Cola has for Ugandan people. Football is the most popular Sport in the Country and millions of fans follow and watch both local and international matches."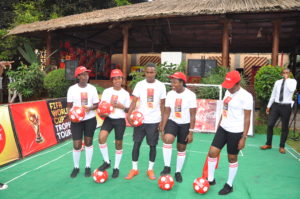 "The Fifa World Cup final brings the country to a virtual standstill as many young and old join the world in cheering for their favourite teams. Football has a strong unifying power across culture, religion and politics and we as Coca Cola are excited to share with Ugandans the rare chance to view the Fifa World Cup Trophy,'' she added.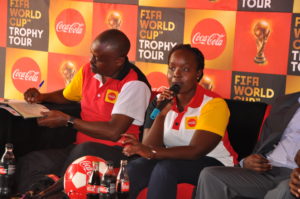 Coca-cola has gone ahead to invite fans to attend the two day rare life time opportunity to see and take selfies on the most iconic symbol in football and share their passion for the game. The fun filled event will be held at Kati Kati Lugogo on March 6 with each individual required to buy a bottle of any company product to access the premises.
Comments
comments