Somalia Community Futsal League match day is becoming one of most entertaining Friday plot for football lovers. As it has been in the last three match days, yesterday crowds flocked into the International Futsal Courts, Mengo to watch and cheer their respective sides.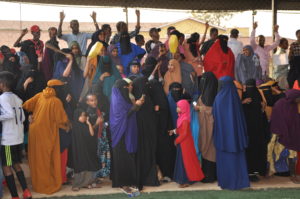 Battle for the summit tie between Banaadir  and Galmudug opened the day as Galmudug put rivals to the sword. They white-washed them to a 4-0 defeat.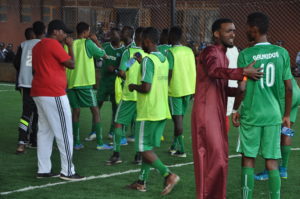 The winning run extended to four in four hence maintaining the lead at the top just a win away to clinching the title.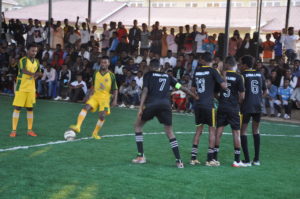 Hirshabeele FC white-washed Puntland FC 3-0 in the second game of the day while Jubaland FC attained their first win in the competition after coming from behind to win 4-3 against confident K/Galbeed fc amidst loud cheers from the crowd.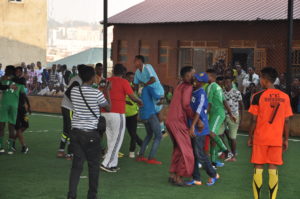 The league will be concluded next week Friday and the winner will be awarded a trophy.
Somalia Community Futsal League  Results
Galmudug FC 4-0 Banaadir FC
Hirshabeele FC 3-0 Puntland FC
K/Galbeed FC 3-4 Jubaland FC
Comments
comments