Mowzey Radio's mother Jane Kasubo has revealed that his son can now breath without the help of machines. This puts Mowzey Radio on a swift journey to recovery.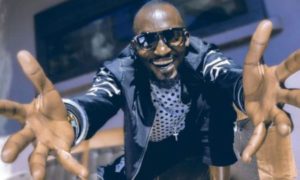 "My son has been on breathing with the help of machines, but now he can breathe on his own," she stated at a press conference at Case Hospital on Friday.
Jane further called upon people to stop spreading "bad messages" about his son.
Radio was reportedly the victim of a late night attack at De Bar on Monday.
Since the attack, unofficial news about the singer's health has been as mixed as the circumstances around which he sustained serious head injuries that limited him to life support.
Get well soon!
Comments
comments