The ministry of works in conjunction with Operation Wealth Creation has commissioned a modern dredger to de-silt sites around Lake Victoria where it plans to develop modern ports in order for large vessels to land safely.
The MV Mango Tree 4000T Dredger is owned Mango Tree Group Limited, a Chinese company headed by Shu Chun Fan and is docked at Bugiri-Kawuku landing site along the Lake Victoria shores in Entebbe Municipality.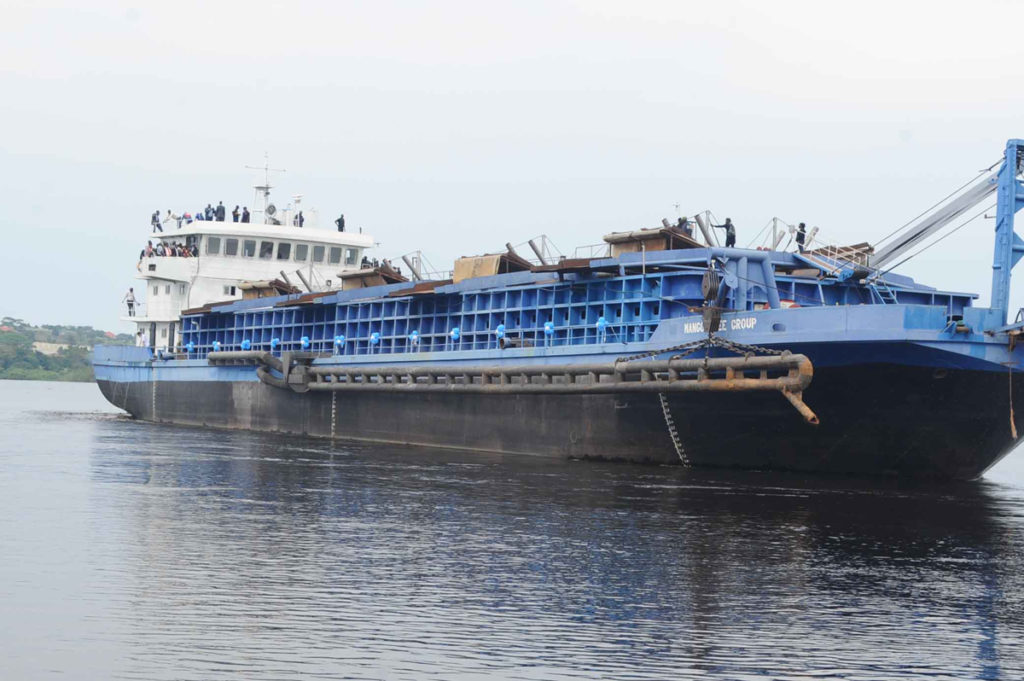 The dredger will also be crucial in clearing existing ports like Port Bell and Jinja that are thwarted by shallowness caused by silting, pollution and water weeds like Hyacinth.
State minister, Michael Werikhe was the guest of honor at the launch of the dredger, which will start operations soon by de-silting Bukasa Port in Bweyogerere, where government plans host a number of business ships carrying cargo from Kisumu and Mwanza, among other places.
Werikhe anticipates that with modern ports or harbors, several developments projects are going to come up and boost the tourism sector on top of the primary purpose of boosting trade. The minister anticipates for the private sector to set up modern beaches, hotels, resorts and restaurants, where local and foreign tourists can go.
The minister says that apart from cutting the transportation of Uganda's goods by road, the scheme is bound to develop the economy of Uganda since it is a landlocked country, yet it has not utilized well its available cheap transport on the Lake.
Sylvia Owori, the chief executive to Gen. Salim Saleh, the chief coordinator of Operation Wealth Creation organised the high class function at the Mango Tree Shipping Yard where guests were treated to a red carpet.
Gen Salim Saleh is confident Mango Tree Group's port construction and shipbuilding expertise will further help Uganda develop its water transport system and effectively link our ports to Kenya and Tanzania in order to boost regional and internal trade.
The function was attended mostly by stakeholders in sand mining and Lake Transport Such as line MDAs, Local Government of Wakiso (Speaker and mayor of Katabi town council) Operation Wealth Creation led by Deputy Chief Coordinator Lt. Gen Charles Angina on Behalf of Gen.Salim Saleh Reps. from Parliaments Committee on Natural Resources.
The minister and other dignitaries toured the dredger but later local residents were given an opportunity to tour Lake Victoria aboard the gigantic ship.
Comments
comments