Abdallah Kitatta, patron of the Boda boda 2010 group is in the spotlight after Military raid recovered guns, the car belonging to murdered Case Clinic accountant Francis Ekalungar and arrested 30 suspects; connecting the group to a string of crimes around town. These are the facts about his life.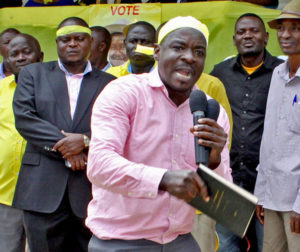 He was born in 1978 in Kyampisi Sub-county, Mukono district to Hajji Muhamood Naggoba and Hasifah Nabukeera.
2. Technically Abdallah Kitatta is an ordinary person. He was elected as NRM chairman for Rubaga division and patron of all Boda boda riders in Uganda. He is also the chairman of National Union of Drivers, Cyclists and Allied Workers (NUDCAW).
3. He entered politics and became the youth chairman of Kitaka zone in Busega parish, youth chairman of Rubaga division and now the NRM chairman for Rubaga division.
4. He is a secondary school student. He is said to be in 'A'-level. His dream is to attain university education and travel abroad, communicate freely with whites.
5. He is a devout muslim with two wives.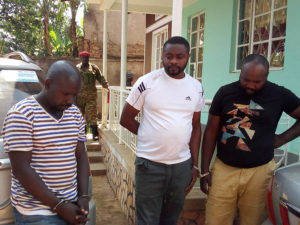 6. He is a real hustler. He rode a boda boda for about seven years in Mukono and Kasangati before he came to Nateete. He is the one who began Kevina boda boda stage in Busega.
7. He used to supply maize to Bulemezi Farm Enterprises Ltd in 2007 before it collapsed and would make a lot of money. When it collapsed he bought a maize milling machine which business he is still doing. He also exports maize flour to South Sudan.
8. He owns several minibuses.
9. He is a staunch supporter of NRM, a self-confessed "close friend" to IGP Kale kayihura.
10. He vowed to crush Anti-Age Limit supporters.
Comments
comments