If you are engaged in agriculture there is some good news to start you off this new year; a mobile and web platform known as m-Omulimisa has announced it will be providing a crop insurance service to farmers.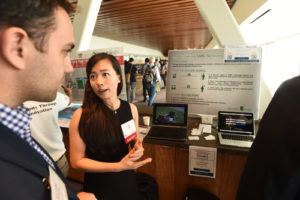 "m-Omulimisa has partnered with the National Agriculture Insurance Scheme to provide drought and multi-peril insurance to farmers in Uganda. Premiums have been subsidised to as low as 2.5% by [the] government and you are covered up 90% of the expected revenue," m-Omulimisa co-founder Daniel Ninsiima said.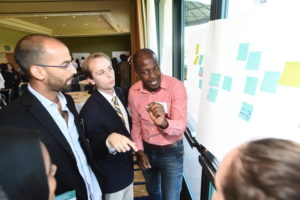 "Omulimisa" is a Luganda word that means agricultural extension worker and the agriculture innovation startup, which was established in 2015, describes itself as a mobile and web platform for smallholder farmers to interact with extension officers who have the best knowledge of local farming practices. The platform, according to the m-Omulimisa website, has been piloted and implemented in central and northern Uganda with more than a thousand smallholder farmers.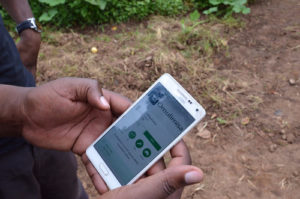 The multi-peril insurance that the service promises is one of the oldest and most common forms of crop and livestock insurance in the developed world. It works by protecting farmers against crop yield losses, enabling them to insure a certain percentage of crop production.
This kind of insurance is a relatively new concept in Uganda, however, as it was only introduced in 2016, via a Public Private Partnership (PPP) arrangement involving the Uganda Agricultural Insurance Scheme (UAIS), Uganda Insurers Association (UIA), as well as the government. This partnership gave birth to the Agriculture Insurance Premium Subsidy Scheme—a project with an initial five-year lifespan and to which Shs5 billion was committed for the previous Financial Year.
How it works
The Scheme is designed provide insurance premium subsidies to farmers, and according to Mr. Ninsiima, it covers livestock (including beef and dairy cattle),  piggery, poultry, fish and crops such as maize, beans, coffee, bananas, rice, cocoa, fruits and vegetables, tea, sunflower and oils seeds, as well as cotton.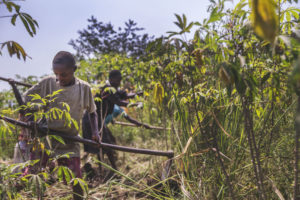 "We use mobile money to receive payments but the transaction is initiated by the agent," he explained, adding that one can benefit as a farmer or an agent and earn up to 5% commission by selling insurance to farmers in their community.
What is covered
Some of the cover the service provides is indemnity against physical loss of damage to growing crops directly by uncontrollable pests and diseases, drought, fire, lightning, malicious damage, earthquake, riot and strikes, explosion, hail and windstorms. The cover can also be extended to harvested yield that is stored at a farm or place of temporary storage as well as crops in transit within the country.
Comments
comments