American superstar and hiphop legend Snoop Dogg in a video claimed that he will move to Uganda soon. While this might have had Ugandans excited, the rapper needs to know some of the cool things about our Uganda before Donald Trump makes a cool statement about blacks and he abandons the journey.These are things Snoop Dogg should know before moving here.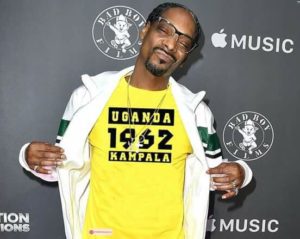 Rolex is bae
In our dear Uganda, Mr Snoop, rolex is bae. Not the rolex watch but the dust-coated roll of fried eggs in a chappati. Forget about burgers and pizza…we do have them as well but try out rolex nyanya mbisi and you will forget about Donald Trump.
2. Slay queens
Uganda is well endowed with slay queens whose price may include fame, a little money, height, rolex nyanya mbisi, beards or abs. Since Snoop Dogg already has fame and money, we will not worry about growing beard or abs, slay queens will drain the swamp out of him.
3. Ug Music needs a saviour
Ugandan music needs a saviour. Ugandan artistes have been preaching that gospel and you never know, they have just prophesied the coming of the messiah.
4. Our President loves hiphop
Unlike Trump, our president HE Sevo loves music and rap in particular. With Snoop in the country, we might get remix of the hit "Another Rap".
5. Ghetto "yutes"
Ghetto youths in the States drive cars and live in houses that could pass for posh apartments here. Snoop Dogg will come to the reality of ghetto life where one lives in a rickety mud and wattle house with filthy water at the door step. He will find these people full of life and will be amazed. They also have that organic herb which he loves.
Comments
comments