Y'all probably know about the Kintu Riddim! Well, if you are the dark, here is a starter. Producer Washington has released the "Kintu Riddim", a compilation of songs to which singers, Radio, Weasel and Chameleone lent in their voices, each coming with an individual song(s) yet on the same instrunmental. Yes, that's what we call a riddim; different artistes coming with different songs on the same "beat".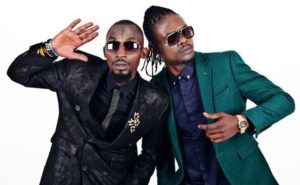 Radio has "Kintu" and "Jane Nasubo", "Kilabe" by Chameleone, "Kankuwane" by Weasel making the "Kintu Riddim".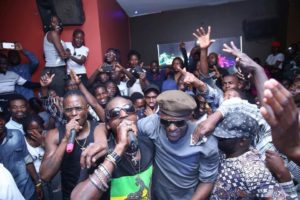 The" Kintu instrunmental" boosts of lively sounds. It opens with the blaring deejay air horn effect setting pace for vibrant sounds before a mix of soulful wind and string instrunments creating a repetitive pattern accentuated by soft drumbeats. The overall acoustic effect is purely reggae beats with an infusion of baseline. This created a perfect ground for story telling. It's a reggae ting dis!
Weasel showed off his singing abilities and more so, affection for the ladies.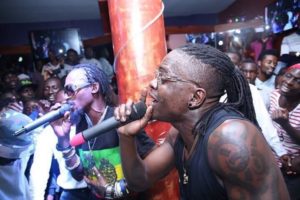 "Kankuwane" by Weasel is all about love vibes. Loosely translated as "Let me praise", Weasel walks the talk on this tune.
Weasel opens with loud authoritative lyrics like a grown man bitten by the love bug. The chorus opens with repetitive lines as he opens the first verse wafting in colourful descriptions in an out decorating the air with love, love and love. In the first verse, he is centrally centered on the girl of his dream, showering her praises. In the second verse, he talks about his commitment and pledge to faithfulness. Wow! That's a complete reassurance of love.
With Valentine's day around the corner, "Kankuwane" is one of the songs that is bound not only for the season but also the evergreen feeling of love.
Comments
comments