This is some sigh of relief after report meat treated with formalin had many consumers worried about their health. Well, it turns out that those who eat meat while taking alcohol are relatively safer from the effects of formalin.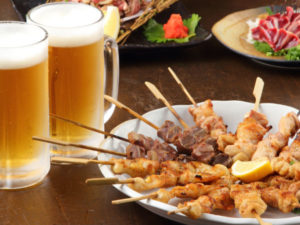 Yes, some medical practitioners are advising that alcohol consumption could slow down or prevent the effects of formalin in the body.
"People who eat meat while taking alcohol are better off. Alcohol contains ethanol & formalin has formaldehyde & ethanol; formaldehyde & ethanol are eventually formed into formic acids but for these processes to happen, they use an enzyme called alcohol-dehydrogenase, it works on alcohol," says Dr. Gerald Karuhanga.
You now know the perfect prescription for your meat meals!
Comments
comments