Have you listened to the tracks off the "Kintu Riddim"? For starters, riddim is the Jamaican Patois pronunciation of the English word "rhythm", but in reggae, dancehall, calypso, soca, and reggaeton, it refers to the instrunmental accompaniment to a song.
Yes, producer Washington has crafted the "Kintu" instrumental to which singers, Radio, Weasel and Chameleone have lent in their voices, each coming with an individual song(s). Radio has "Kintu" and "Jane Nasubo", "Kilabe" by Chameleone, "Kankuwane" by Weasel making the "Kintu Riddim".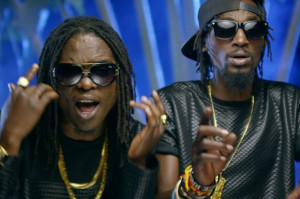 Let's dive into the riddim. The instrunmental boosts of lively sounds. It opens with the blaring deejay air horn effect setting pace for vibrant sounds before a mix of soulful wind and string instrunments creating a repetitive pattern accentuated by soft drumbeats. The overall acoustic effect is purely reggae beats with an infusion of baseline. This created a perfect ground for story telling.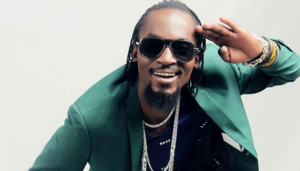 Talking about story telling, Radio has his game all the way up! He does demonstrate that effortlessly in this song, a dedication to his mother,  aptly named "Kasubo Jane". He literally poured out his heart in this song. He sings about the gifts she passed to him. He also talks about the values she instilled in him. He calls on his mother to celebrate to the song as he appreciates her efforts.
This is definitely a song one would proudly dedicate to his mother and say, "Mama look we made it!" Nice song!
Comments
comments